Install Highlight: 2013 Dodge Charger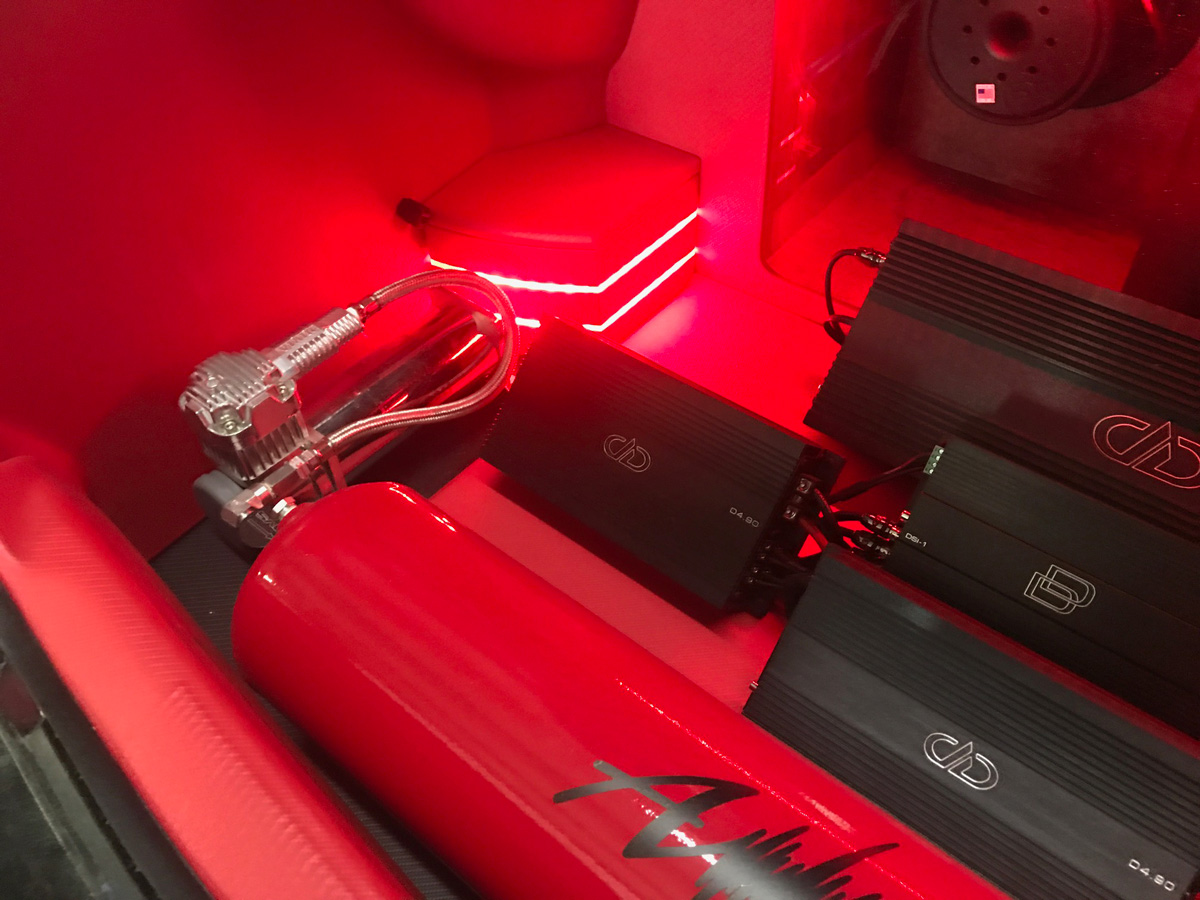 Install Highlight: 2013 Dodge Charger
February 13, 2018
DD AUDIO INSTALL HIGHLIGHT | WRITTEN BY LEWIS JACKSON | 13 February 2018
Most of us lucky enough to have a driver's license fall into a group of people who are either loved or reviled by all. I'm talking about car customizers. Now for some, this could be as slight as adding that little guardian angel pin to the sun visor to watch over your travels. That however, does not suffice for some folks like RaShawn Maynard. Who could blame him? When you are a member of one of the country's biggest and most revered car clubs, like Swift Car Club's OKC Chapter, you have to stay on your toes and keep your vehicle impeccable. For this go around, RaShawn sought out a local fixture on the OKC car scene, Brian Bohannon of Audio Extremist, LLC to upgrade his sound.
Since there was no stone unturned in building the rest of this rolling showcase, Brian and RaShawn worked up a plan that would allow the sound of this rolling eye candy to match its enhanced appearance. Since the vehicle already had to contain a good amount of equipment for other mods done around it, it was decided that keeping the system compact but powerful. Taking Brian's advice, the equipment selected is as follows:
Three sets of DC6.5's (front doors)
Two sets of DC6.5's (rear doors)
Two sets of DX6.5's (rear deck)
Two 2508 ESP Subwoofers
Three D4.90 4Ch Amplifiers
One DM2500 Monoblock Amplifier
One DSI-1 Signal Processor
One X1.1 (not used but has power for leds)
All of this equipment was integrated in a way that absolutely conforms to the aesthetic that RaShawn sought out. He stated that for upgrades in the future, he knows just who to talk to.