July Dealer of the Month
July 14, 2016

Shop Name:
Tinker Toy Customs
Shop Location:
Beloit, WI
Owner's Name:
Zac Davis
DD: How long have you been in business?
Zac: 13 years.
DD: How did you get started in car audio?
Zac: I grew up working in my father's Hotrod shop. He had me welding and painting cars by the age of 10. I never stopped tinkering with things. Ya know, we also had a music studio in our home. Various family members used it for their band practice nearly every night of the week. I was often called on to set up and run sound for the bands. I would say with certainty it was my love for music and the abilities I learned in the studio and shop, that sparked my passion for car audio, and ultimately, led me to a career in the 12 volt industry.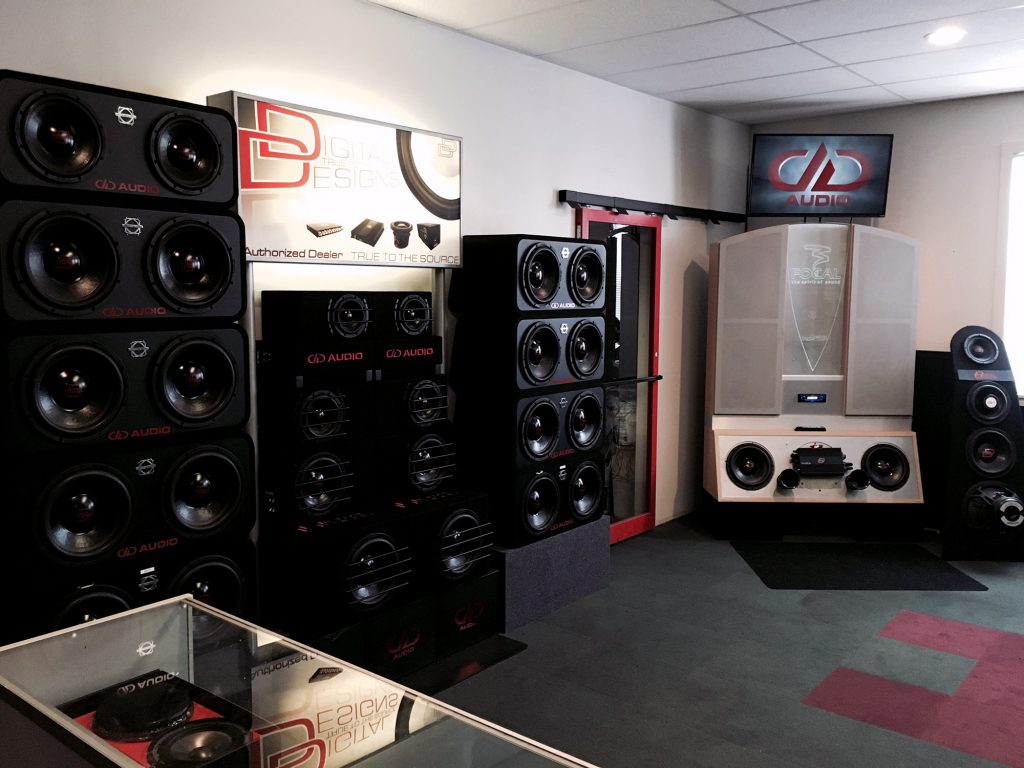 DD: Does your shop specialize in anything specific?
Zac: We do it all!
Car Audio: SPL, SQ, OEM integration, Video, Alarms, Convenience

Custom Fabrication: Fiberglass, Carbon Fiber, Walls, MDF, ABS, Aluminum, Steel

Suspension: Lifts, Air-Ride, Hydraulics, Chassis Work, etc.

Engine: Turbo, NItrous Oxide systems, Swaps

Interior: In-house Upholsterer

Body & Paint: Vertical Door Installation, Full Restoration, Candy, Flip, Pearl

Boat-Motorcycle-Powersports: Custom Audio, Lighting, Sound Bars, etc.
DD: How long have you been a DD Audio dealer?
Zac: We have sold DD since the day we opened.
DD: Where did you first hear about DD Audio, and why did you decide to become a DD Audio?
Zac: I remember my first set of DD's. They were 9000 series, I'd say that was back in the mid 90's. As a consumer, I've always been a fan of the benchmark build standards they've employed as well as the unrivaled performance. From a business standpoint, I couldn't be happier selling their products. It is a family business and that means a lot, but what it really comes down to is the quality, and value of their product. Our customers are quite savvy and expect nothing less. Digital Designs hasn't failed to deliver.
DD: How has DD Audio helped your business?
Zac: Well, to be completely honest, it is the quality of the products and range of price points. We decided to drop other brands in our store a few years back, primarily because of the expanded Redline series. It allowed us to offer a wider range of systems for all budgets. That's really what it comes down to, listening to the customer, and finding the right system for the right price. The Redline and recently lowered prices on the US line have given us more opportunity to do just that.
A special shout out to one of my favorite people from DD, Jassa's mom, Alice. She gave sound advice to me when I was young, green, and just starting out as a store owner. I'll never forget the early years, the help she gave me, as well as Jassa's help with my SPL builds.