Product Spotlight: 2508g – The 8 Inch GOAT just got meaner!
August 28, 2023
DD AUDIO's 2508 is one of the most popular and studied subwoofers of its kind.
It's a favorite among enclosure builders and installers for its performance and versatility. It's enjoyed daily by drivers who love their music and have a tendency to get over enthusiastic with the bass knob. It's also a testament to DD AUDIO's quest for performance, devotion to USA Made build quality, and commitment to the ever evolving audio engineering process that comes with the modernization of materials and tooling. DD is proud to introduce the latest evolution of its beloved "Super 8", the 2508 "g" revision. The 2508g delivers major upgrades to the motor, spider, surround, and more, giving this old GOAT an all new kick.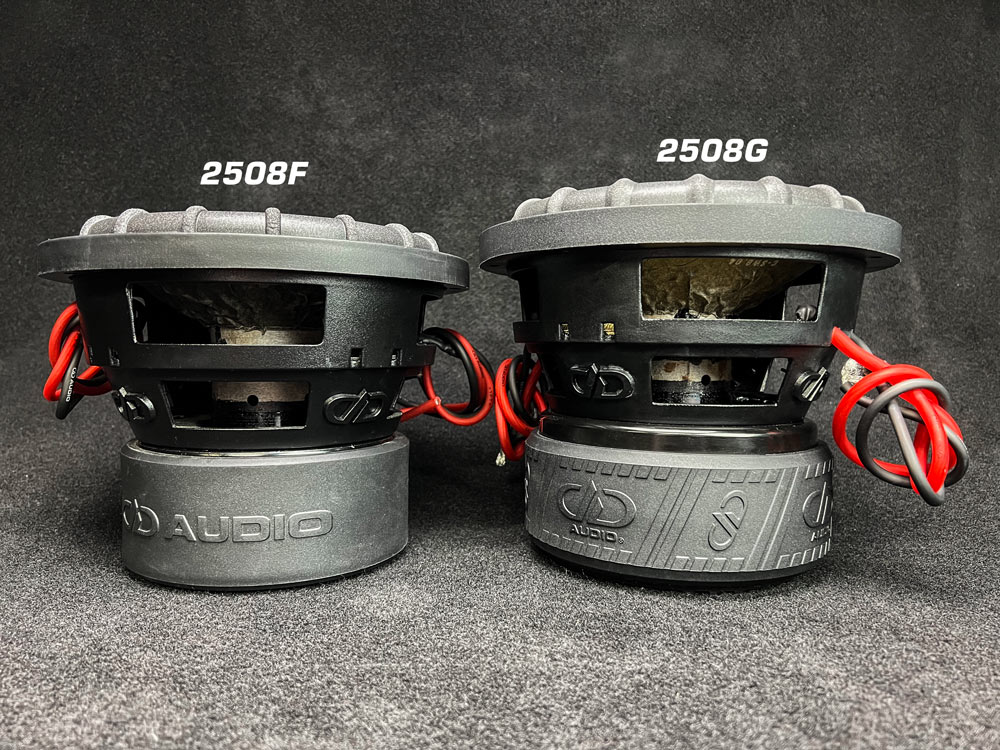 The motor on the 2508 is growing bigger and cooler with the "g". The old 6 ⅜ inch magnet is replaced with a 7 inch diameter magnet, adding even more power and control to a subwoofer that's already known for both. Mounted to this motor is an all new 2-Stage aluminum backplate heatsink connected to an aluminum pole piece for even better heat management. Aluminum offers five times more thermal conductivity than steel when pulling heat generated by the voice coil. This adds to the already highly effective heatsink features offered in the frame and top plate. The radiating heat extracted by all these heatinks is expelled by the dynamics of DD AUDIO's renowned Free Flow Cooling System to improve performance and extend loud, continuous play.

Next was a totally re-imagined spider. Over 20 years ago DD AUDIO introduced the double layer design and forming process to the industry. In time this would include pressing the 8 strands of high current tinsel laminated lead wires directly into the spider and pre-stretching the spider to give customers a robust, standardized break-in experience. In addition to these benchmark features, the spiders on the 2508g are being formed with a new iron cloth material previously developed for DD's Z Series competition grade subwoofers, giving them a proven pedigree of enhanced stability and durability. They have also been resized with a roll height increase for potential excursions in excess of 3 inches. These spiders are cut in-house by experienced and accredited DD AUDIO staff using laser CNC for total precision to fit the voice coil and frame.

The new 2508g uses a second generation surround, based on DD's 18 inch V-ROM. DD first introduced the world to the taller EROM surround profile in the early 2000s, and advanced that technology with the even more linear V-ROM, including its hysteresis reducing expansion joints. The newly patterned surround of the second generation uses a triple density expansion joint to further smooth the effects of the material's expansion/contraction rates. DD's own proprietary tooling uses a progressive closing die to allow higher roll height to width ratios, giving more excursion without reducing surface area. In fact, the SD of the 2508 cone coupled to this excursion efficient V-ROM surround was increased to 7.25 inches.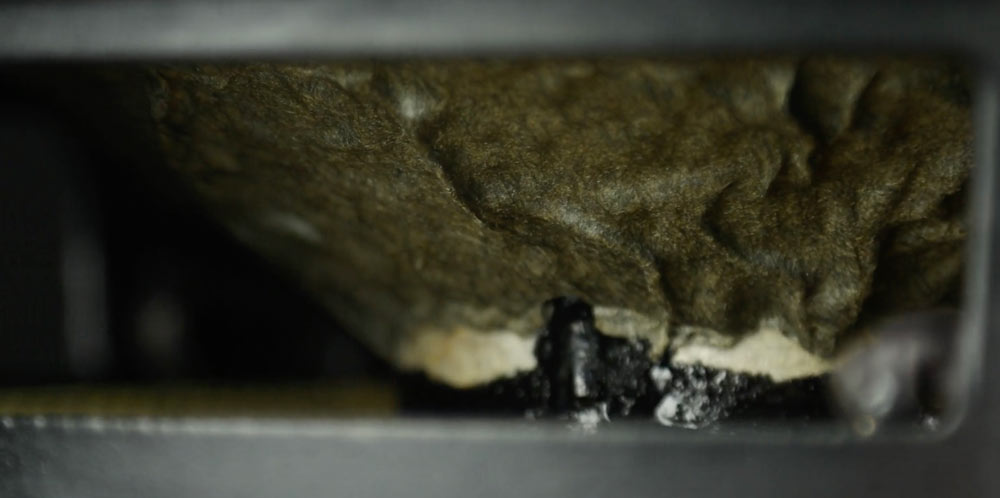 The DD AUDIO's X-5 carbon loaded synthetic fiber non-pressed pulp cone, with strengthened ribbing features US made pulp developed in joint with a university research project. The aim was maximizing strength to weight ratio while producing the highest speed of sound transmission. This X-5 pulp is loaded with long strand carbon fiber along with a proprietary blend of synthetic and natural fibers. It features randomized strengthening ribs formed in the rear surface over a slow curing process, further enhancing the strength to weight ratio. While this is one of the most expensive pulp and forming processes, it produces the best results in the world.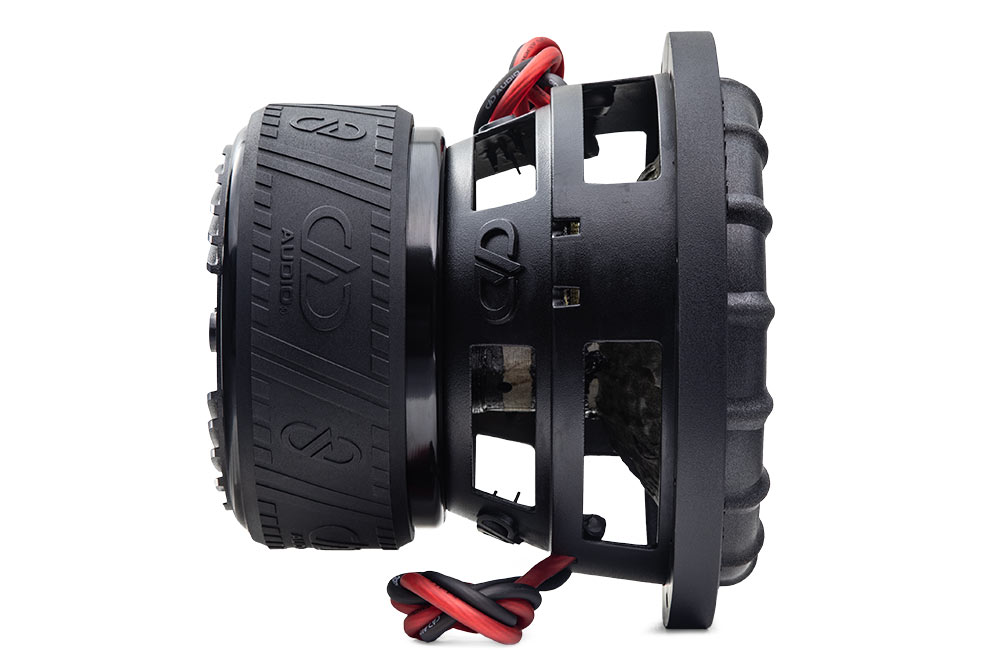 The 2508 was the first of its kind, setting the bar for what was to come. When it was first released, a new market had only just begun to emerge. The latest class of truck and SUV buyers were being offered every imaginable luxury upgrade from the dealer. But as DD has demonstrated many times, even the most premium stock audio is often overpriced and underwhelming. By the late 2000s, disappointed owners of trucks and SUVs began to fill install shops run by dedicated bassheads who knew exactly how to make the most of that cabin space. Once this consumer class got a taste of bass, and experienced the feel of their music, daily driver demand for highly efficient, small diameter, big bass subwoofers exploded, giving birth to the 2508. With this new addition to DD AUDIO's USA Made subwoofer line, came the Evolution Subwoofer Package, and a stream of technical innovation.
Many call the 2508 the greatest 8 inch, daily driver subwoofer of all time. The 2508 "g" is here to prove exactly that.
---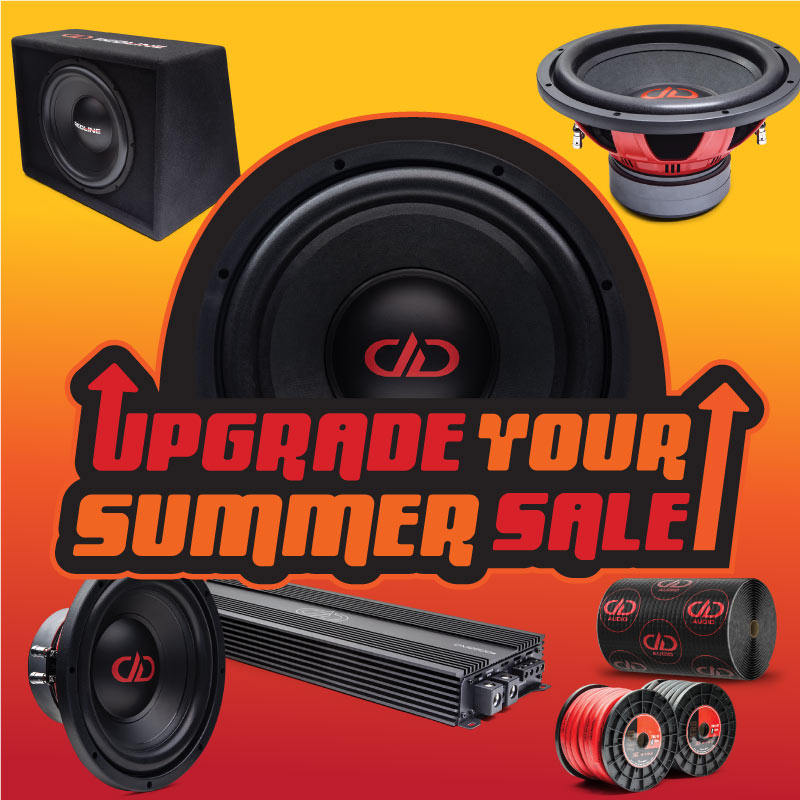 Summer Online Sale
Save $30 to $200!
Click Here to browse sale items.