PRODUCT SPOTLIGHT: Bullet Tweeters
February 20, 2020
Last week debuted the revamped versions of our new VO-B1a and VO-B2a Bullet Tweeters. We'll bet some of you are wondering exactly where they are best suited for duty. Let's explore just that, shall we?
The VO-B1a bullet style tweeter is a stand alone super tweeter that comes into its own for installs where caution has been thrown to the wind for the substance, and the mids and highs are struggling to keep up. While these drivers share the 1″ coil size with its smaller brethren, the coils used here are rated for 50 watts RMS and 100 watts peak and are also only available in single 4 ohm models. The frequency response for this driver spans from 3.5khz to 20 kHz, allowing these drivers to restore balance to the boomiest systems out there. The mounting diameter is only 2.3″ so these can be utilized even in some stock door panels without monstrous amounts of fabrication. The 1.5″ mounting depth helps in the same regard, making these new versions far more install friendly than the outgoing models. Their frequency response lends itself to high powered 3 way mid/high arrays.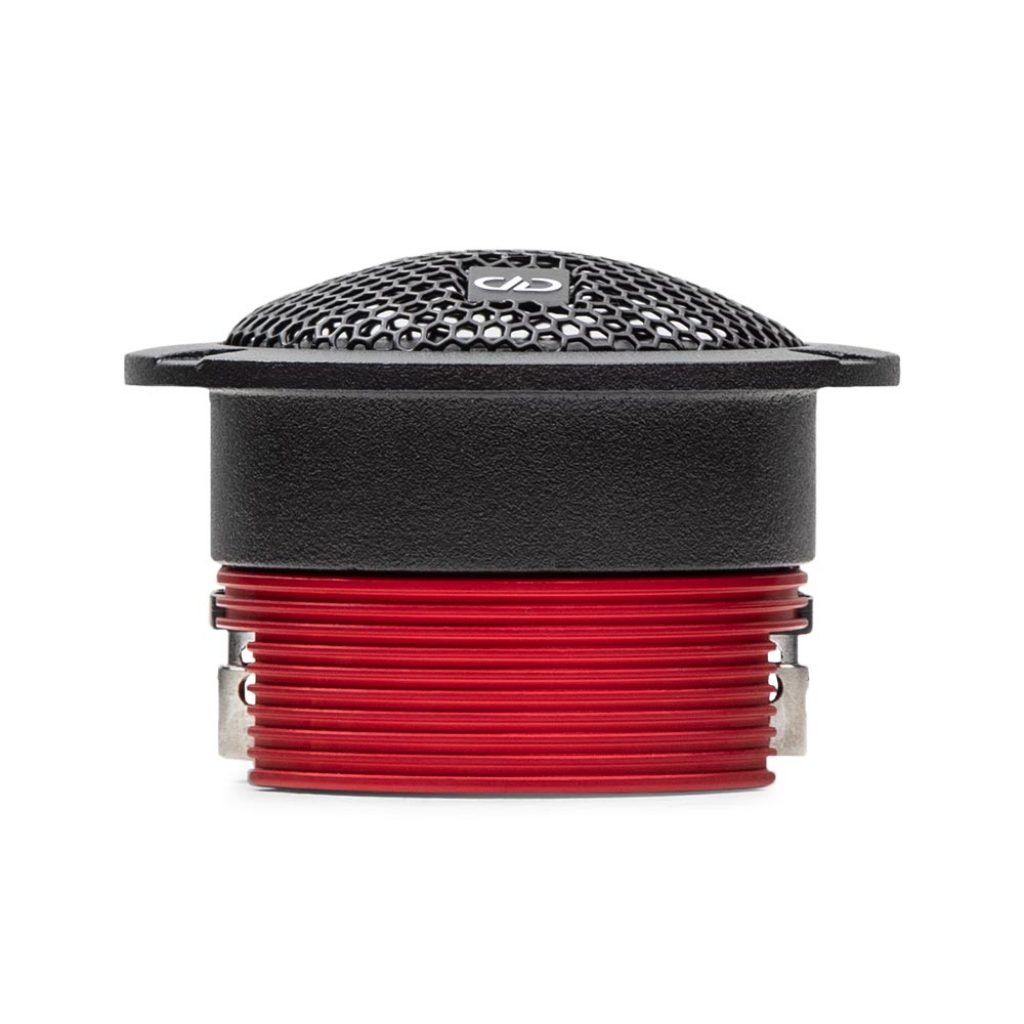 Next we have the VO-B1a's evil twin, the B2a. This is the kind of driver you go for when loud just isn't going to cut it. These are the drivers for the client who thinks that too much is just enough. Capable of dominating a soundstage with little input, these drivers are not for the weak, and do best in big, highly populated driver arrays to help round out the high end of frequency reproduction. These tweeters utilize a 1.5″ 4 ohm coil rated from 50 to 150 watts. With a fairly low frequency response possible with these tweeters, they work well in two way setups with minimal gaps in response. From 2.5kz and up, the B2a has you covered. Installation is going to be similar to the B1a, but with a 2.9″ cutout, and 1.9″ mounting depth, be prepared to fab these into place to use them properly.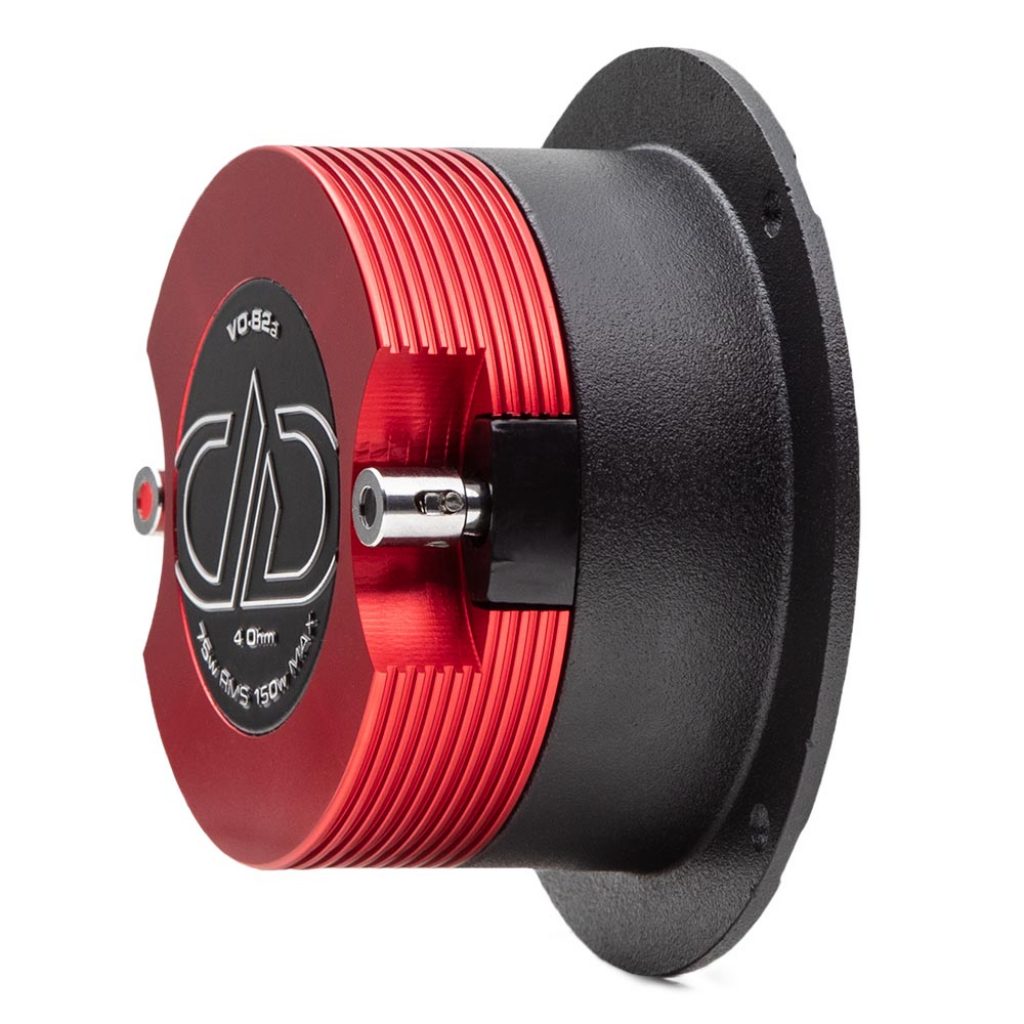 Long story short, with modern systems becoming increasingly louder, even at the daily driver level, sometimes it is better to source a driver that can take the place of a multitude of other drivers without having to sacrifice performance. Rather than stuffing 16 conventional soft dome tweeters into a door build to help keep up with a runaway sub stage, a pair of any of these high frequency juggernauts can do the job better, with far less complication and expense.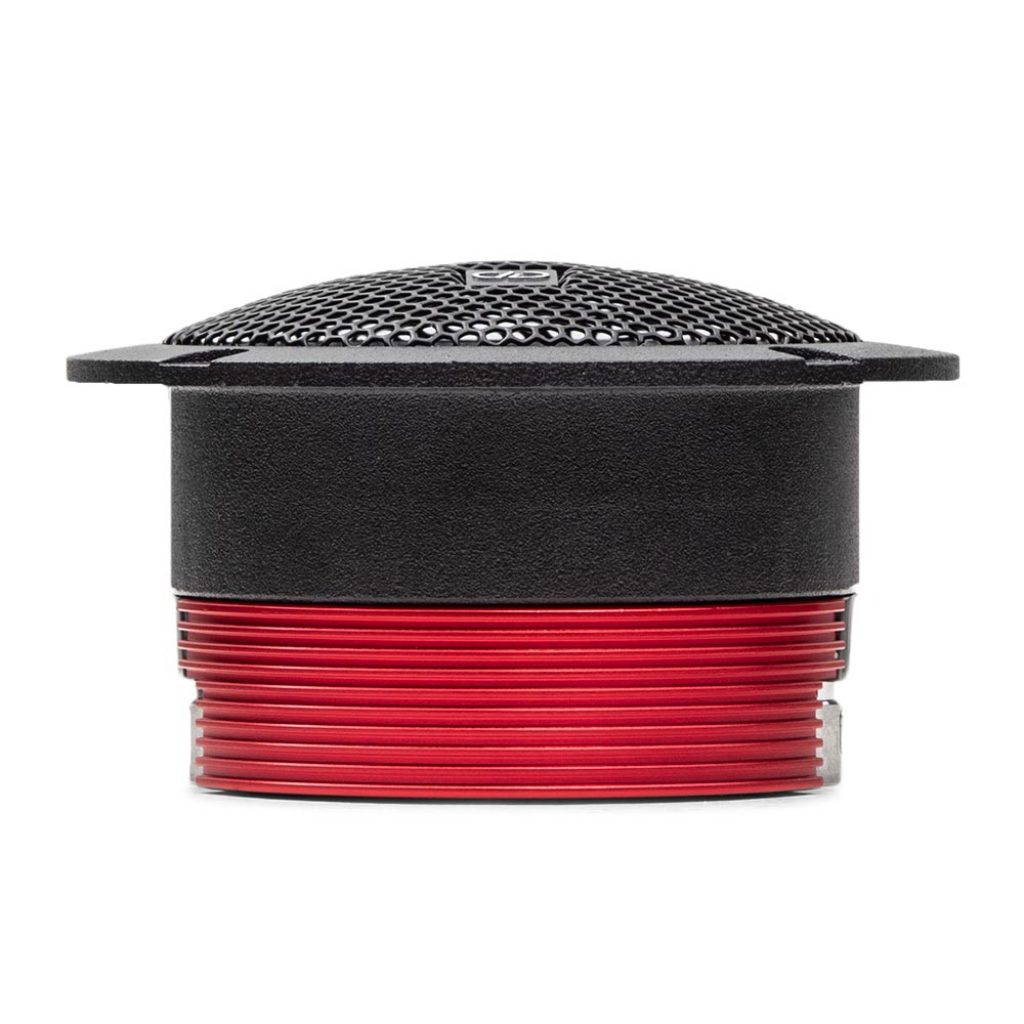 Competition season is upon us, rep DD with the latest swag!