At DD Audio, we take pride in providing the world's best audio competitors with the most powerful amplifiers and most capable subwoofers. But we take every bit as much pride in providing everyday audio enthusiasts with Original Equipment Manufacturer upgrades that completely transform the soundscape of their daily driver's cabin. At ddaudio.com/OEM, you will see that we've compiled smart and smooth options to Upgrade Your Sound™. There you will find options ranging from simply adding a little bass to installing 2000 watts of fully DSP controlled audio bliss.
If your listening needs lean more towards 2000 watts of bliss you might ask,
"How many amps would it take to drive such a massive upgrade?"
ONE. One D5.1500 is all that's needed for a full OEM upgrade, and for that reason, it deserves the spotlight.
The D Series amplifiers are designed to be the best amps on the market for the everyday mobile audio enthusiast. They pack a ton of features, deliver exceptional sound quality, and are incredibly reliable. Where the DM2500 is the most powerful of the class and the D6.500 has the most channels of the class, it's the D5.1500 that stands out for the combination of both power and channels, making it an ideal choice for full range system versatility.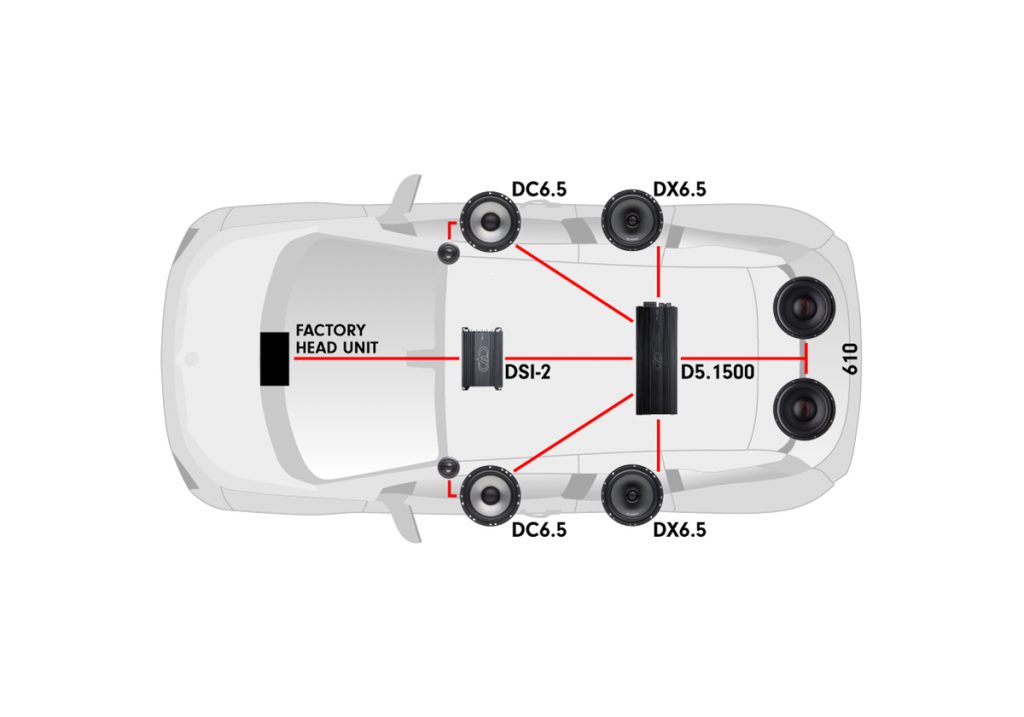 The D5.1500 is a multi-channel + monoblock hybrid amplifier. Unlike other 5 channel amplifiers, the 4 channel portion of the D5.1500 provides a stout 125 watts per channel for driving your mids and highs with ease while the 5th channel, monoblock portion, pushes 1500 watts of next-level power to a truly high output substage. All of this power has been expertly engineered to fit in an amazingly compact chassis which makes finding room to install this much power in today's cramped autos a breeze. This amplifier has been specifically designed to be a perfect all-in-one solution to those looking to upgrade their entire OEM system: Mids, Highs, and Lows.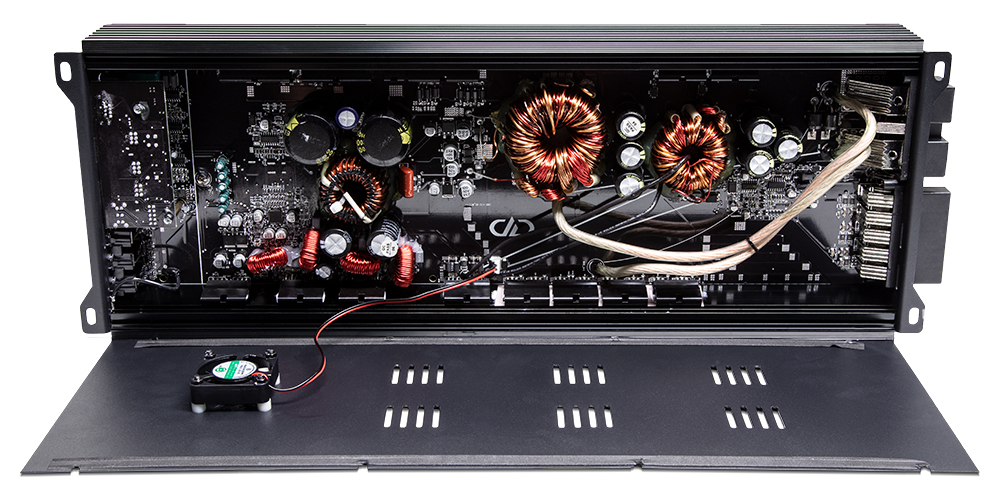 D5.1500 Features Include:
125 Watts x 4 Ch + 1500 Watts x 1 Ch
Dimensions: 17.7" x 6.8" x 2.1"
Remote Subwoofer Control w/ Clipping and Low Voltage Indicators
MOSFET Power Supply Amplifier
0 Gauge Set Screw Power Terminals
12 Gauge Set Screw Speaker Terminals
Heavy Duty PCB
Variable HP/LP/BP Crossovers
5-way Protection: Speaker Short, Thermal, Overload, Hi/Low Voltage, DC Offset
Video: Option 3.1 Sound Upgrade using a D5.15000 Amplifier
Find this and more at your local Authorized DD Audio Dealer today!