Product Spotlight: DSI-2 – DD Audio's Newest Take on the DSP is Exactly What Your System is Missing.
September 18, 2018
Oklahoma City, OK, September 18, 2018 — DD Audio is proud to introduce the new DSI-2, our incredibly upgraded digital signal integrator and processor. The DSI-2 is currently available at authorized dealers worldwide, and you owe it to your ears to go check one out today.
Your sound system is an instrument and you want that instrument leave an impression when played. Rather than be overwhelmed by sound, you want listeners to be bathed in it; fully immersed in digitally optimized, tonally refined, acoustically driven sonic ecstasy. Your instrument may be powerful and it may be clean, but without precise tuning, it's just another sound system failing to meet it's true potential.
The DSI-2 allows for a fully customized listening experience thanks to a wide array of controls that cover virtually every aspect of a system's soundscape. These controls can be accessed and carefully manipulated by an installer using pc software, Android app, or Apple iOS app. This interface allows installers to expertly craft up to six EQ presets, giving the listener a completely deployable setup that has been tuned for different music genres. The software also features password protected lock-out encryption to prevent accidental tuning alterations.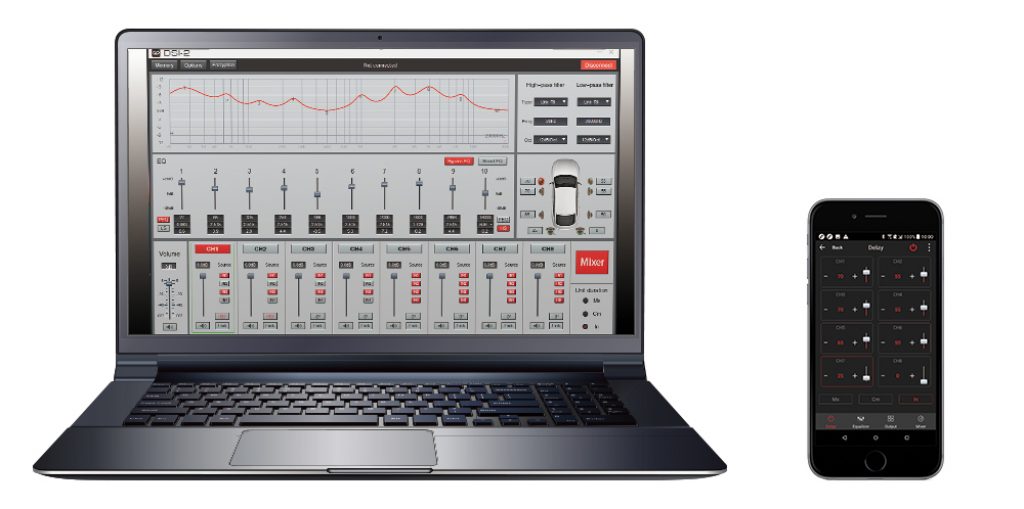 The DSI-2 features 4ch high level-inputs, 4ch low-level inputs, and 10ch low-level outputs (8 programmable + 2 pass-through). This makes the DSI-2 an ideal choice for almost any system of any size. The durable aluminum chassis has a sleek, display worthy, aesthetic, but it's also a compact concealable design, making the DSI-2 adaptable to a wide range of installation needs. Taking the ease and convenience of this unit to the next level is the optional DSI-BTR accessory package. The DSI-BTR enables app control, Bluetooth music streaming, and remote control of the presets and master volume.
For more detailed information and to take the PC software or apps for a test drive go to the DSI-2 page today.
Visit our FREE car audio upgrade guide!