Product Spotlight: New and Improved DM500a and DM1000a Amplifiers
April 18, 2018
That's right folks, they're NEW and IMPROVED!
The DM500a and DM1000a are now shipping to authorized DD Audio dealers around the globe. These amps are the much anticipated revisions of the massively popular DM500 and DM1000.
Both revisions include everything that made the originals powerhouse staples of our mini monoblock line-up, plus new features which improve the overall durability and performance over the previous models.
Panel Mount RCA Terminals
Remote with Low Voltage Indicator
Revised Circuitry
The DM mini monoblocks are designed to be the best sub stage amps on the market for the everyday mobile audio enthusiast. Their compact chassis allow them to be used in space constrained applications, while their state of the art class D circuitry delivers enough wattage to easily push a powerful sub stage.
Other Features Include:
MOSFET Power Supply Amplifier
Double-sided Through Hole PCB
Variable 24dB/Oct. Crossovers
RCA Passthrough
Remote Gain Control with Low Voltage Indicator and Clipping Indicator
5-Way Protection: Speaker Short, Thermal, Overload, Hi/Low Voltage, DC Offset
8.5~16V Working Voltage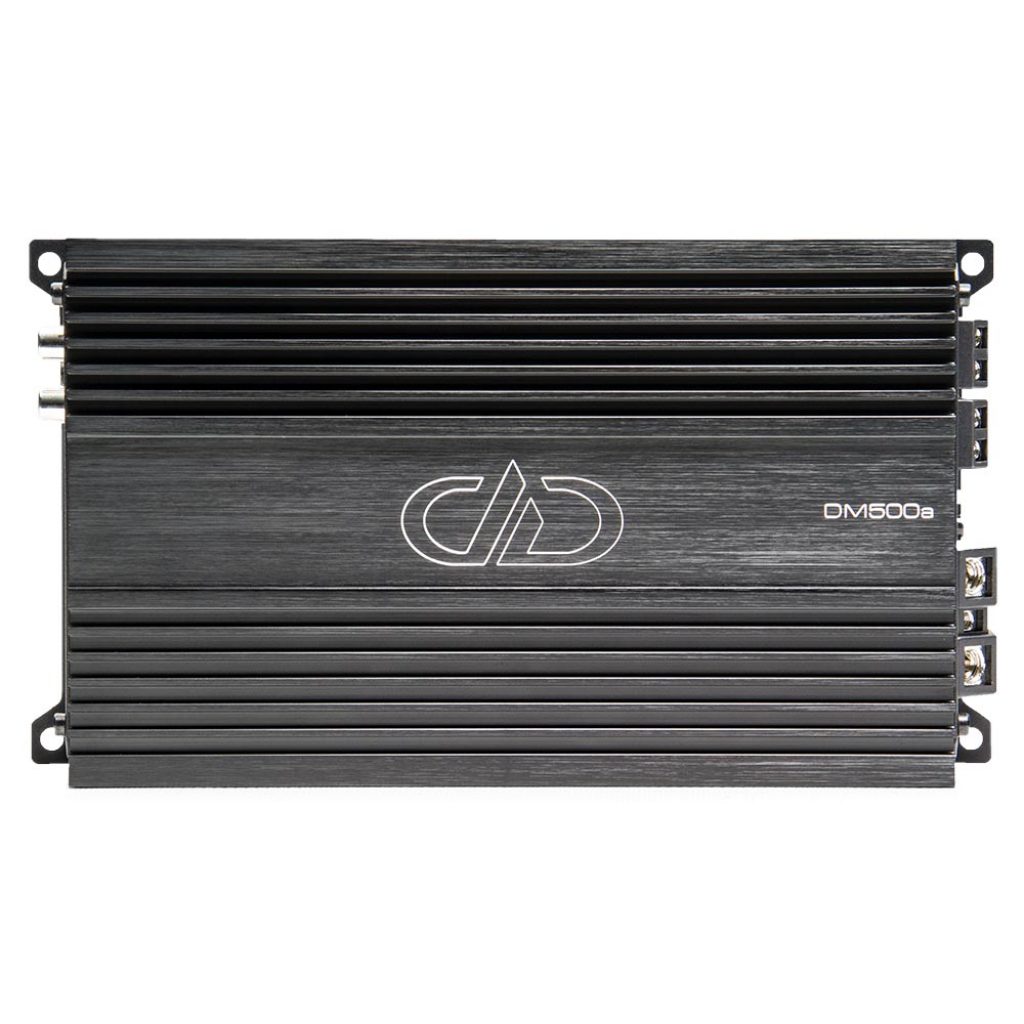 DM500a Specs:
RMS Wattage 4Ω: 210
RMS Wattage 2Ω: 380
RMS Wattage 1Ω: 500
Dynamic Wattage: 800
Dimensions: 7.87in x 4.92in x 1.85in
Dimensions: 200mm x 125mm x 47mm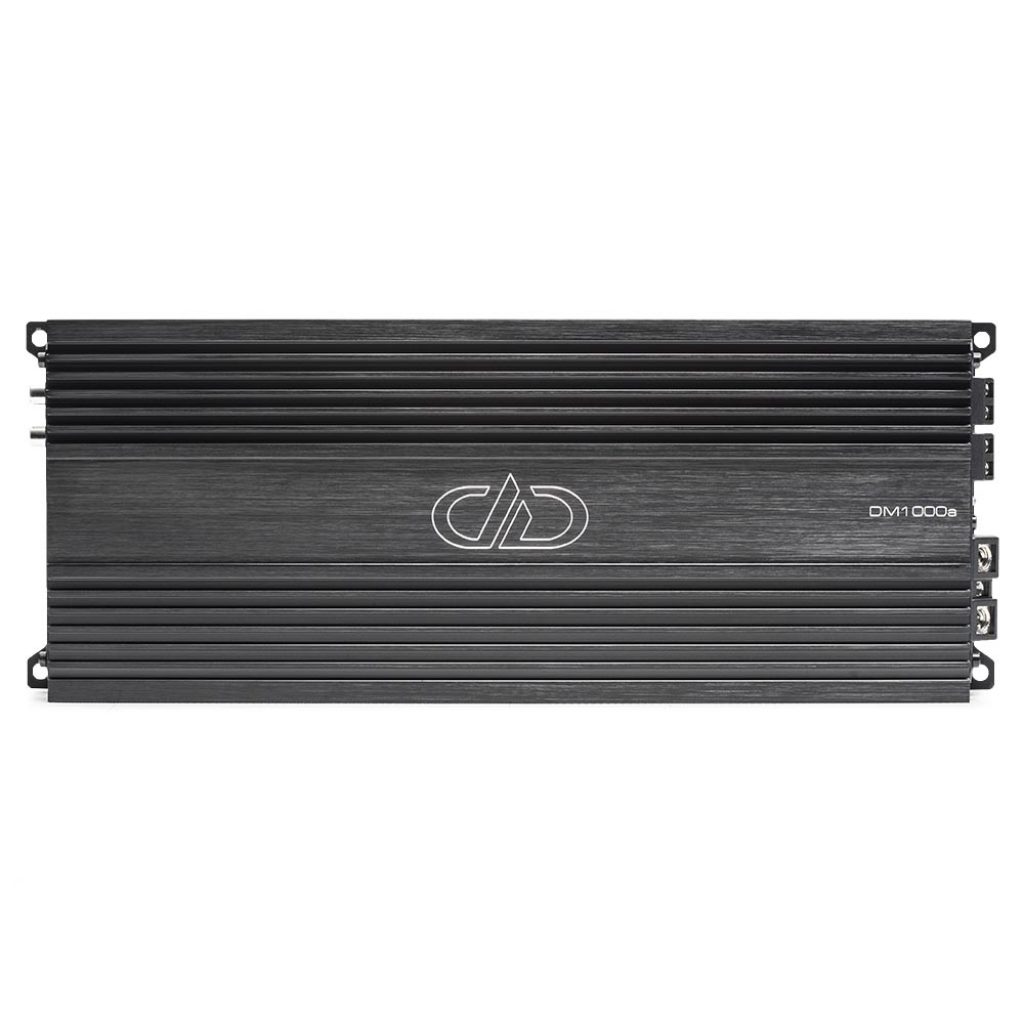 DM1000a Specs:
RMS Wattage 4Ω: 470
RMS Wattage 2Ω: 770
RMS Wattage 1Ω: 1000
Dynamic Wattage: 1500
Dimensions: 11.8in x 4.92in x 1.85in
Dimensions: 300mm x 125mm x 47mm
For more information on our full line of amplifiers, visit our amplifier page or contact DD Audio at https://ddaudio.com/contact/ or by phone at 405-239-2800.
Choose your Adventure and enhance it!