Product Spotlight: The Concealed Strength of the SS4b Multi-Channel Amplifier
June 21, 2018
The Ninja are discrete, versatile, precise and reliable. They crawl, soar, strike and vanish. Hidden in plain sight among DD Audio's amplifier line-up is one such covert killer. Often overlooked, never overwrought, this sharp and powerful little shinobi has earned respect from all who employ its skills. For that reason, we have chosen the SS4b for this month's product spotlight.
Loaded into the compact SS chassis, this amplifier is ideal for stealth installations. Its discrete class D circuitry delivers tremendous power without sacrificing fidelity or thermal load handling. The highly durable screw block terminals support clean and lasting connections. With individually selectable high pass and low pass crossovers, the SS4b effortlessly bends frequency bands to its will.
Subtle, versatile, powerful, exact, and unrelenting. The SS4b is your system's shadow veiled assassin — channeling powerful and efficient blows that reverberate through the domain of its shogun.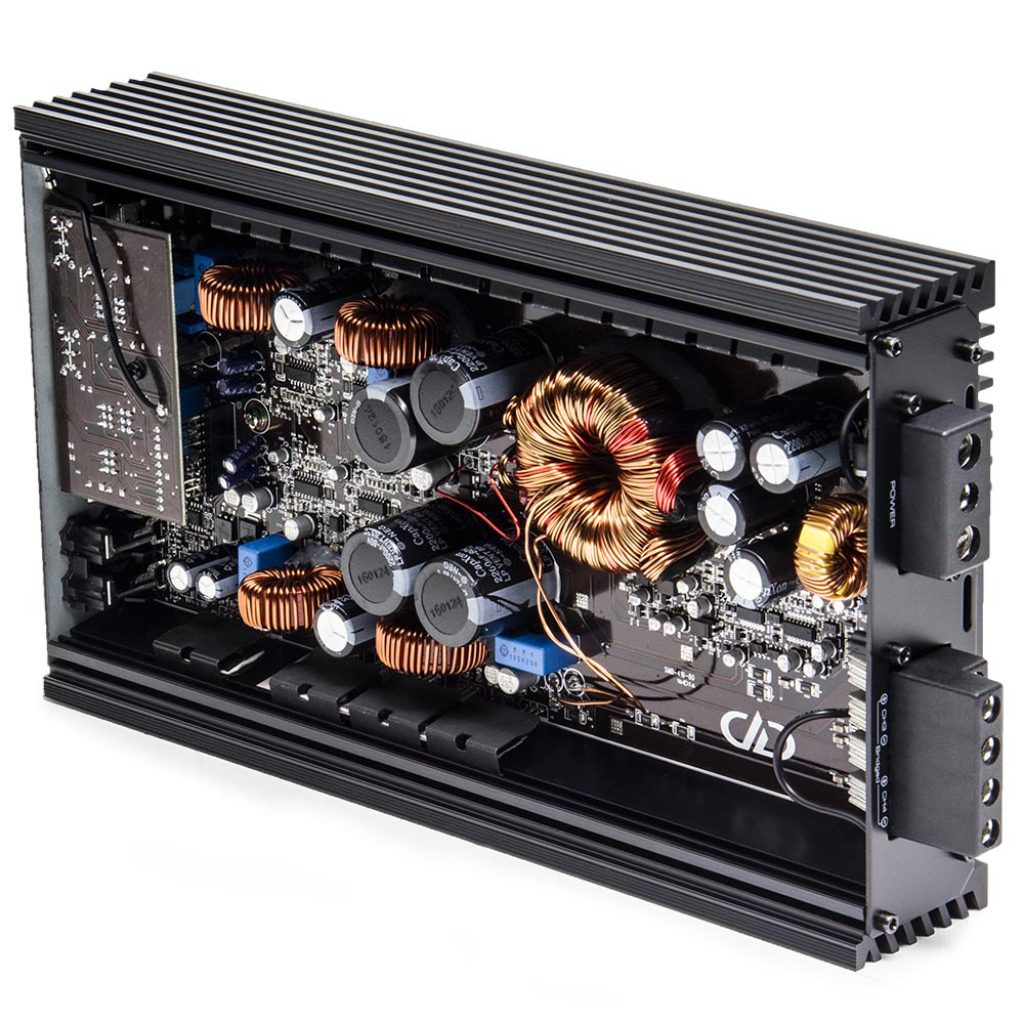 Features:
6.875″ x 11.81″ SS Chassis
350 Watts per Channel at 2-ohm stereo
Less than 1% THD+N
Heavy Duty Set Screw Blocks for Speaker and Power Terminals
Frequency Response from 10Hz-35kHz
Specs:
Test Voltage: 14.4
Channels: 4
Cont Wattage @ 4ohm: 250 x 4 / 700 x 2
Cont Wattage @ 2ohm: 350 x 4
Max Current Draw: 110 Amps
S/N Ratio: >105dB
Input Voltage Sensitivity: 8 – 0.2
Pass-Through Output: No
Remote Subwoofer Control: Yes
Power Wire Gauge In: 4
Speaker Wire Gauge Out: 10
Dimensions: 11.81in x 6.88in x 2.14in
Dimensions: 300mm x 175mm x 54.5mm
Shipping Weight 11 Lbs.
Find your local DD Audio Dealer to see it in person!