The World's First Ever Jerky Speaker!
April 1, 2019
PRESS RELEASE
Oklahoma City, OK, April 1, 2019 — DD Audio in partnership with Jerky.com is proud to introduce the newest custom performance option available for their line of American Made subwoofers: the Black Angus Fibre (BAF) composite cone. BAF uses a proprietary new material called Organic Aramid Muscle Fiber (OAMF, pronounced ohm'fa), which comes from 100% grass fed, Oklahoma sourced, black angus cattle. OAMF is surgically butchered via laser then pressed into shape with a custom built autoclave resulting in a cone immensely stronger, lighter in weight and more eco-friendly than any cone ever before.
Development of the BAF composite cone began when Doug Iske, founder of Jerky.com, provided DD Audio engineers with a sample of his company's latest experiment in jerky technology. It was, in essence, the jerky version of the everlasting gobstopper: an OAMF modified beef jerky that one could chew and chew the whole day through without experiencing diminished texture or flavor. Preliminary results of the jerky gobstopper experiment were very promising, but unfortunately, not being able to obtain human testing clearance from the FDA, the project had to be discontinued.
Iske, not wanting to waste this scientific breakthrough, presented OAMF to DD Audio. Being a former competitor of Extreme SPL car audio contests he knew the strength to weight ratio provided by OAMF, when converted into a dehydrated meat product, made it wholly unique and saw applications beyond jaw calisthenics. The team at DD instantly knew what to do and wasted no time in applying this revolutionary material to the cone of a hand-built 9918 ESP Subwoofer. In true DD fashion it was customized with a leather dust cap, leather logo, and a fire-branded, leather motor boot. Needless to say, the results were udderly astounding.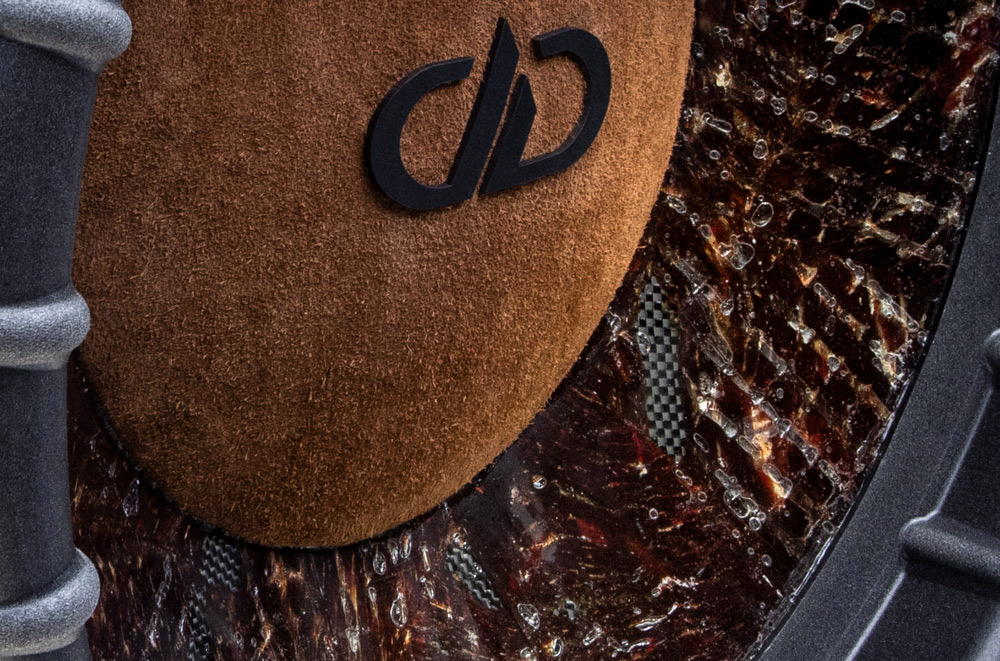 As for the origins of OAMF, Iske claims to have come into possession of it through mostly legitimate means, but proprietary secrets have kept him from divulging any details. However, thanks to a small amount of declassified information coupled with hearsay, DD Audio has come to believe that OAMF is the result of an Estonian research project. Cattle in this project were exposed to a newly discovered form of radiation which mutated local cows into hybrid beasts with cat like reflexes and the strength of 10 regular bulls. These new Supercows were formed into an elite squadron of black ops bovines, however their missions were ultimately unsuccessful when they couldn't be reliably communicated with and a rampage ensued. To protect the surrounding cities the herd had to be eliminated and all associated information was promptly classified top secret.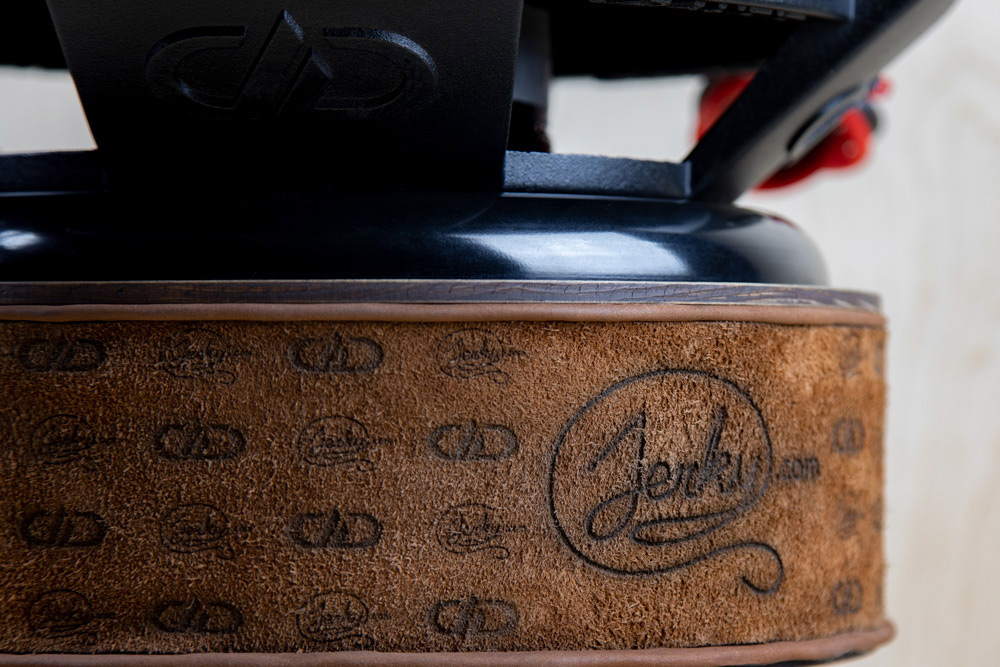 These may or may not be the facts. Regardless of how the amazing OAMF material came about, the BAF cones are sure to take the audio world by stampede. Supplies are extremely limited and orders will be fulfilled on merit of need. To submit an application to order, please write a 4 page dissertation on your suggested application and be very detailed as this will be submitted to the High Council of Sound. If your project is accepted you will have to present your case to the High Council in person. All applications must be sent for review to 1600 Pennsylvania Ave NW, Washington, DC 20500, USA.
Click here to learn more about our Made In USA subwoofer customization options!
Feeling hungry for Jerky?
Head over to Jerky.com for over 100 kinds of jerky (no two alike)!