DD Audio Dealer Spotlight: Sound Evolution of Houston, TX
February 14, 2017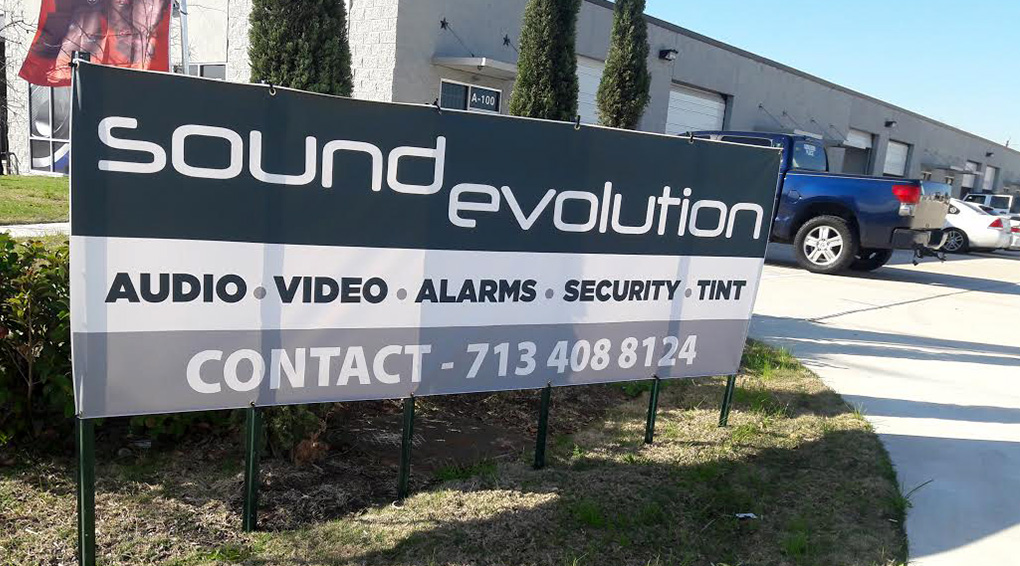 Shop Name: Sound Evolution
Shop Location: Houston, TX 77077
Owner's Name: Jesh Jesty
DD: How long have you been in business?
Paul Galanos (Sales Manager/Custom Fabricator): 6 months.
DD: How did you get started in car audio?
Paul: In 1993 I saw an Impala banging through the flea market where I was supposed to be disposing of $20 fun money my mother gave me. Instead, every weekend I took my $20 and paid off a layaway over several months that included a full system for her car. Unbeknownst to her, I installed it late one night, and the next morning on the way to school we listened to Elvis Presley on a full 4CH setup with a pair of 10's in the trunk. She cried the whole way to school. That was the first time I truly saw my mother proud of me to the point of tears. Cut to 23 years later, and I am living the dream thanks to mom.
DD: What made you decide to do car audio for a living?
Paul: We like to disturb the peace, bottom line. Loud, beautiful, clean and clear.
DD: Does your shop specialize in anything specific?
Paul: SPL design, new audio competitor grooming, and all the basics like car audio sales, service and install, alarms, tint, lighting, plus fiberglass fabrication.
DD: How long have you been a DD Audio dealer?
Paul: 2 months.
DD: Where did you first hear about DD Audio, and why did you decide to become a DD Audio dealer?
Paul: DD first came to light in the car audio competition circuits. I kept seeing vehicles running DD and smashing the competition. After researching the company thoroughly, I decided that when the opportunity presented itself this would be my go to brand for the general public.