DD Audio Install Highlight: 2006 Hummer H2 Luxury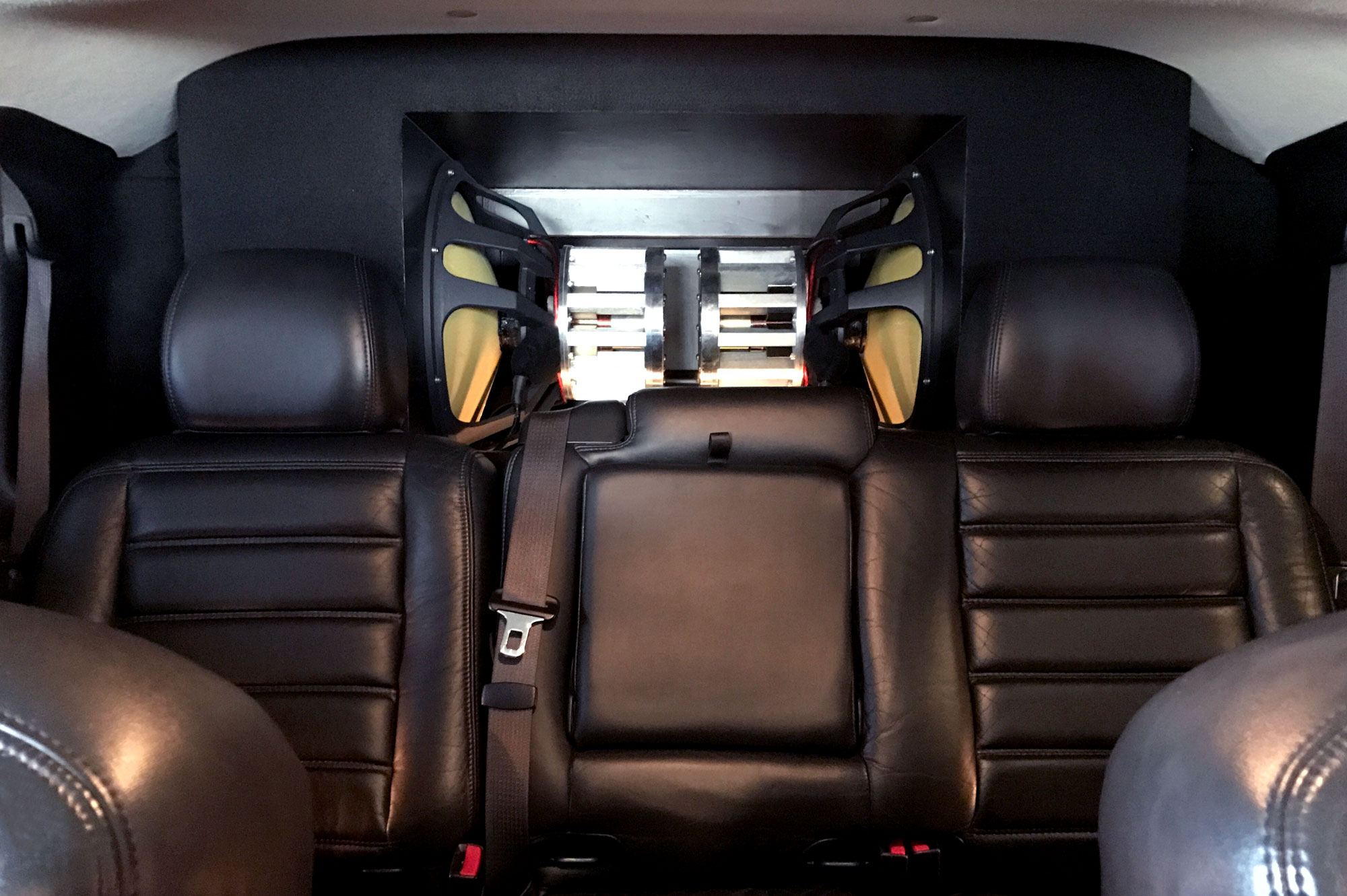 DD Audio Install Highlight: 2006 Hummer H2 Luxury
May 9, 2017
DD AUDIO INSTALL HIGHLIGHT | WRITTEN BY LEWIS JACKSON | 9 MAY 2017
At some point or another we have all heard the phrase "Don't take your work home with you." For most of us, it makes sense, but not for guys like Mattias Hedin, of Sweden. He is lucky enough to have his dream job, being a DJ and EDM music producer! That said, how better to take the club with you than to build one on wheels?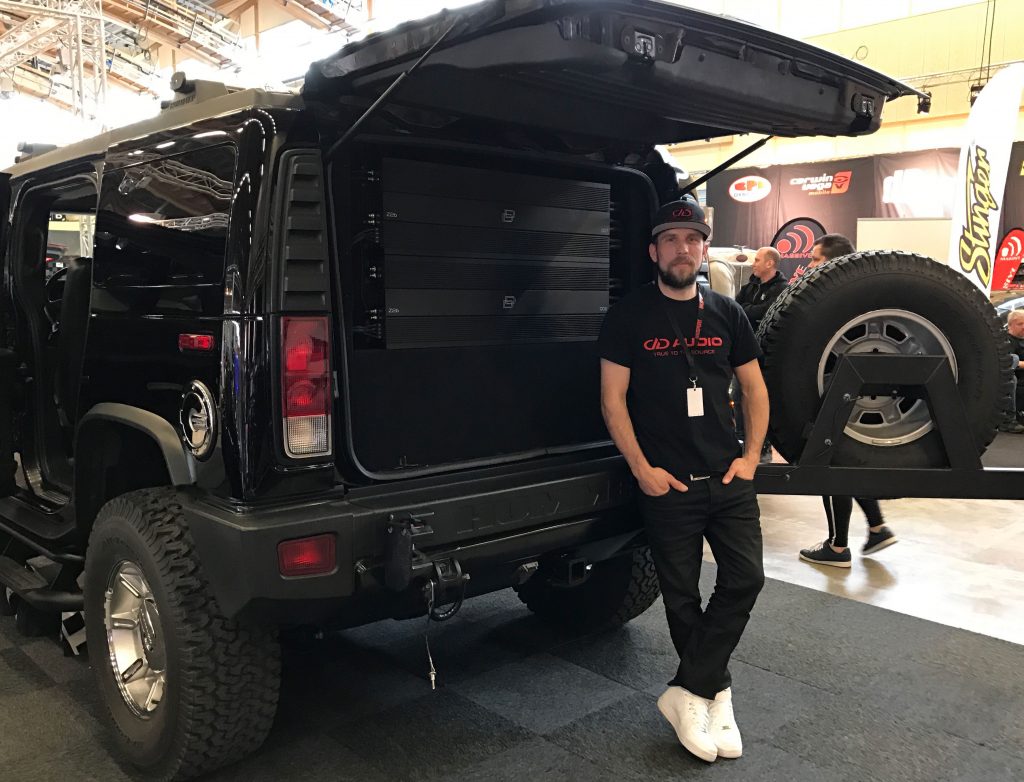 Mattias' 2006 Hummer H2 Luxury is nothing shy of a rolling dance party with all of the music duties handled by DD equipment. He runs multiple sets of our German Components (AW6.5's and AT-28's), powered by a pair of SS6 Amps. For the chest crushing bass he went with not two, but four Z3-18 Subwoofers powered by the very first duo of the beastly Z2b Amplifiers, #001 and #002.
Other equipment includes:
Headunit: Pioneer AVH-P4100DVD
Box: 6th order bandpass C-pillar 20-50 Hz flat
Batteries: 8x Optima DC5.5
Dampening: 50 square meters Dynamat Xtreme
For someone to work as not only as a producer of music, but a DJ as well, they have to have a special affinity for music. When I asked what made Mattias choose DD over the many other products available to him, he said, "I have been using DD products since 2003, and since I bought the Hummer in 2009, only DD. Best music reproduction of any other products I have used in cars." We couldn't ask for a better review!
It definitely takes a certain type of person to put this level of time, effort, investment, and know-how into building a mobile studio. Every aspect of this build was meticulously handled by Mattias himself, who started learning enclosure design in the early 90's, back when he began DJing at local parties. Even though he is not even 40 years old, he has been an audiophile for over 25 years! Anyone who is driven by music and the sensations it can provided and has reached this level of dedication and can agree with mattias, "this is my life".
Be sure to follow him on instagram (@mattheroproducer) for more videos and photos of his Hummer!