Dealer Spotlight: Artisan Limited of Sterling, CO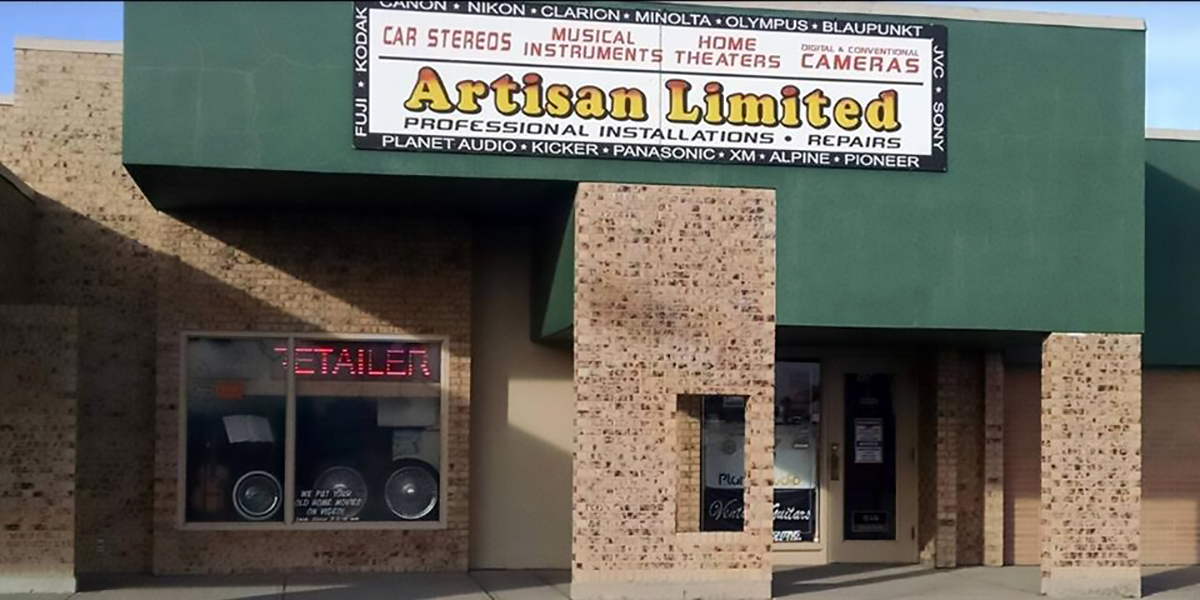 Dealer Spotlight: Artisan Limited of Sterling, CO
January 2, 2019
Shop Name: Artisan Limited
Shop Location: 100 Broadway Suite #10, Sterling, CO 80751
Owner's Name: Owned by David & Judy Brent
DD: How long have you been in business?
Artisan LTD: Dave started Artisan Ltd in March of 1986. It was a 24hr drive-thru photo developing window just behind the current shop we're at now. He eventually sold cameras, film, developing chemicals, and all related gadgets. That evolved into shooting professional photos. Everything from senior yearbook portraits to weddings photos. Dave even started renting out tuxedos and dresses for the occasions.
DD: How did you get started in car audio?
Artisan LTD: Dave moved the location of his photo/camera business from the rear of the shopping center to a music/electronics store in the front, basically combining the two offerings. With the 90's rolling in and car audio blowing up, Dave was there for the small community, and was willing to keep up to date with the changes in technology trends. He was always bringing in the latest and coolest audio/video products, and soon found himself doing permanent audio/video installs for schools and churches.
DD: Does your shop specialize in anything specific?
Artisan LTD: Dave made Artisan famous for bass. He is self-taught in all of things audio, but he got really into putting out "custom tuned" driver spec boxes in our area way before others, earning a legendary reputation. To this day we pull in people from hours away that heard about our custom tuned boxes, like Dave packs some secret hidden alien technology in there.
DD: How long have you been a DD Audio dealer?
Artisan LTD: Dave decided on making DD our go-to brand in 2016
DD: Where did you first hear about DD Audio, and why did you decide to become a DD Audio Dealer?
Artisan LTD: It happened after experiencing issues with a previous brand/rep who took advantage of Dave's extensive patience and honesty.
Dave watched a lot of great companies rise and fall over the years, so this wasn't something he was just going to jump into. After suggestions from employees, Dave decided to reach out to other DD dealers to get their input. Hearing all the positive remarks and the good product reviews, we went for it. It has been one of the best decisions we've made.
Now our tuned boxes seem even more "exotic" when people hear slamming bass from DD subs half the size of the other brands. Its meaner, cleaner, lower, and LOUDER… pretty badass too. We really appreciate everything DD has done for us so far.
Artisan LTD: Our Demo Car…
DD AUDIO EQUIPPED "Lil Red Ryder" 1999 Mitsubishi Eclipse
(158.8db outlaw)
One M5 Amplifier @ 1 ohm
Two Super Charged 9900 Subwoofer 18″ Dry Carbon Cones and Caps
One C5d Amplifier
Four VO-M6.5 Woofers
Four VO-B1 Tweeters
Two Bulk Packs of EA-3.0 Deadener