Dealer Spotlight: Audio Concepts Inc – Conyers, GA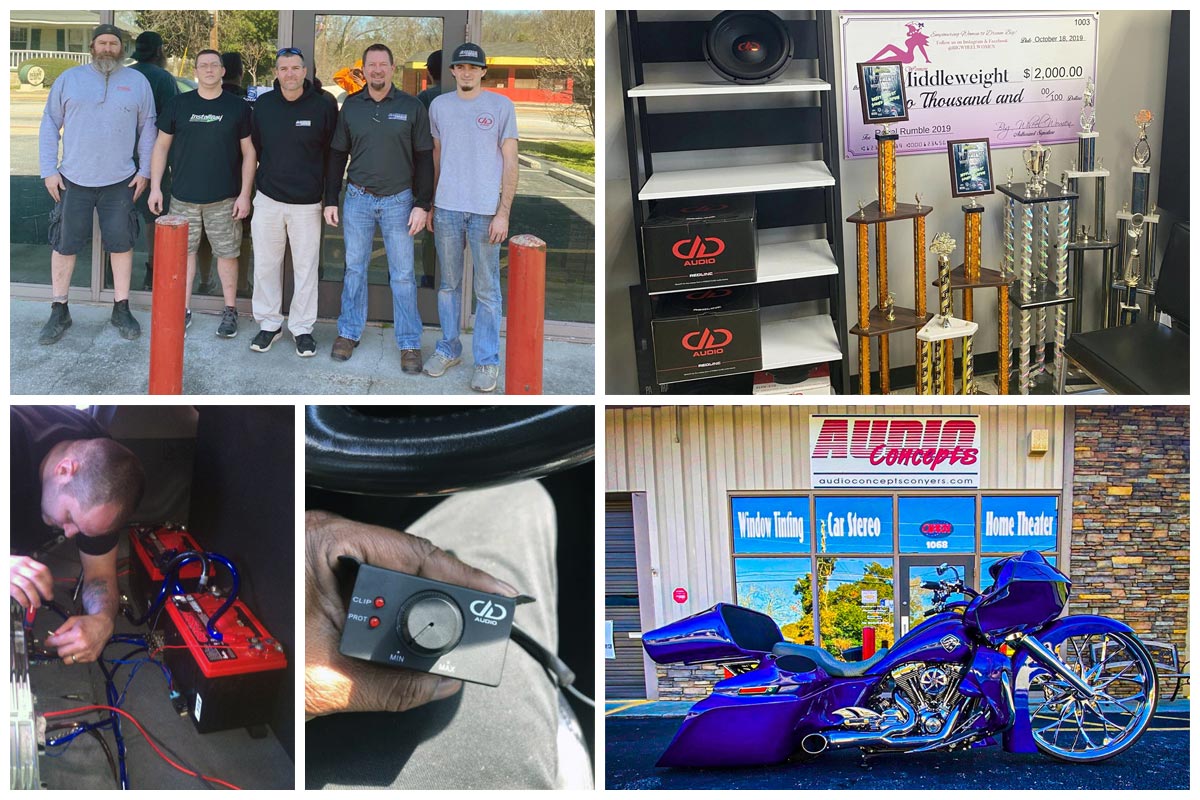 Dealer Spotlight: Audio Concepts Inc – Conyers, GA
February 13, 2020
Shop Name: Audio Concepts Inc
Shop Location: 1068 West Ave, Conyers Ga 30012
Owner's Name: Troy Milner
DD: How long have you been in business?
Troy Milner: We opened Audio Concepts July 5th in 1994.
DD: When did you get started in car audio?
Troy Milner: I got into car audio in High School and have loved it ever since.
DD: What made you decide to do car audio for a living?
Troy Milner: I was working my way through college as an installer at several stores. My Dad was an insurance agent and wasn't doing very well at it so he asked me one day if I wanted to open a car stereo shop which of course I did and the rest is history. We were 50-50 partners for about 12 years at which point he retired and I purchased his half of the business.
DD: Does your shop specialize in anything specific?
Troy Milner: For the last 10 years or so we have specialized in motorcycle audio, specifically putting audio systems on Harley Davidson motorcycles. This has really taken over our business and we are now about 75% motorcycle audio.
DD: Where did you first hear about DD Audio?
Troy Milner: We heard of DD just from being in the industry for so long.
DD: Why did you decide to become a DD Audio Dealer?
Troy Milner: Motorcycles. 2-1/2 to 3 years ago, we found the need for "pro audio" style speakers on the bikes. We sampled many brands and we liked DD Audio the most. This led us to their fantastic small amplifiers and some deadly combinations.