Shop Name:  Custom Audio
Shop Location:  Madisonville, KY & Henderson, KY
Owner's Name:  Chet Dukes
DD: How long have you been in business?
Custom Audio: We have been in business since 1984. I purchased it from the original owner in 2017.
DD: How did you get started in car audio?
Custom Audio: Started working for Custom Audio in 2007 after high school and I enjoyed the work so much that I purchased the place when the opportunity arose.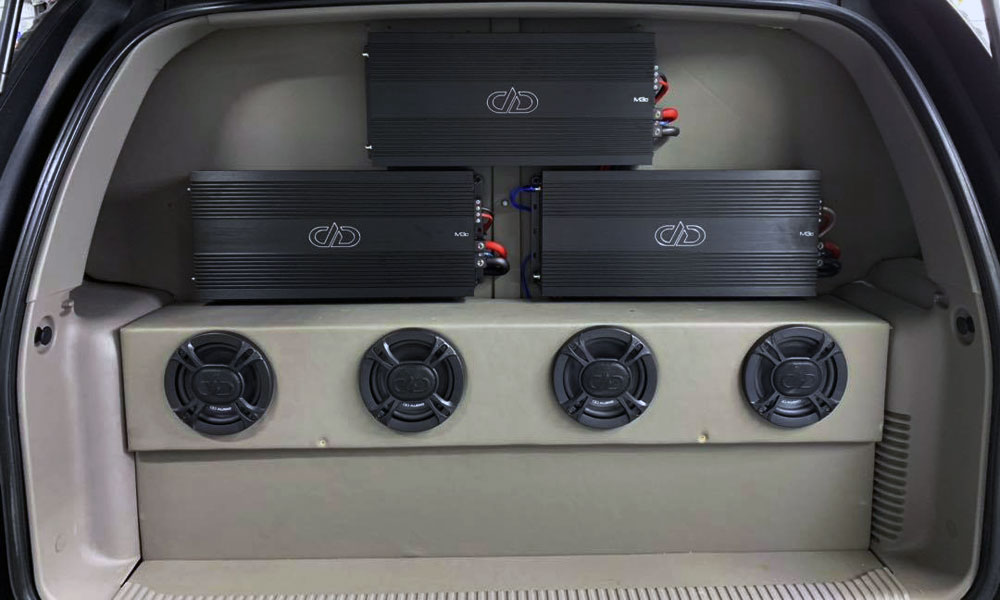 DD: What made you decide to do car audio for a living?
Custom Audio: When I was younger, my father always had loud stereos and subwoofers and we always worked on cars together. As I got older, I just started to grow a passion for it. Before I received my driver's license we started working on my car by installing a new radio, door speakers, an amp and sub package. It gradually grew from there.

DD: Does your shop specialize in anything specific?
Custom Audio: Nothing specific really, we mostly do car audio but we also do vehicle accessories and window tint.
DD: How long have you been a DD Audio dealer?
Custom Audio: If I remember correctly we started in 2016.
DD: Where did you first hear about DD Audio, and why did you decide to become a DD Audio Dealer?
Custom Audio: We first heard about DD Audio online and then Kevin and Aaron stopped by the shop one day and spoke with us. They let us hear the DD Work Van and that was all it took! We signed up within a few weeks of that and have never looked back since.