Dealer Spotlight: Livewire Customs – Fairfield, CA
August 4, 2020
Shop Name: Livewire Customs
Shop Location(s): 1309 W Texas St, Fairfield, CA 94533
Owner's Name: Ben Bolchi
DD: How long have you been in business?
Ben: 4 years.
DD: How did you get started in car audio?
Ben: Since the age of 16, working on stereo equipment has been a hobby of mine. I always liked wood working and wiring, so audio fit right in.
DD: What made you decide to do car audio for a living?
Ben: Even in those early days I dreamed of owning my own stereo shop. 20 years later it finally happened.
DD: Does your shop specialize in anything specific?
Ben: Our shop mainly specializes in custom work, box building, door panels, center consoles, full trunk builds, but we are more than happy to do the normal speaker and stereo install as well.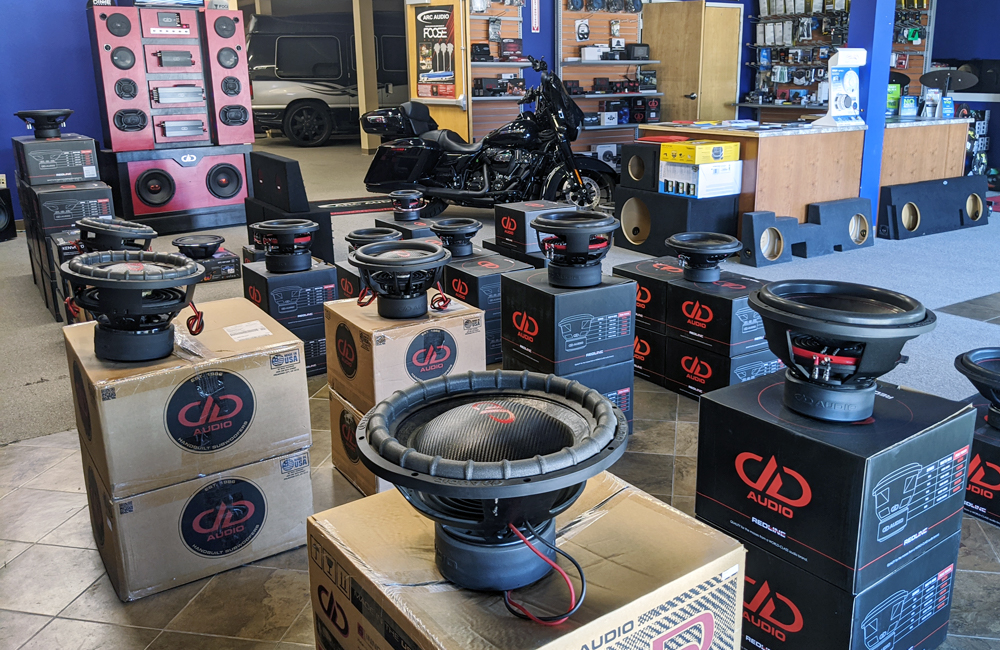 DD: How long have you been a DD Audio dealer?
Ben: It's been a little over 2 years.
DD: Where did you first hear about DD Audio and why did you decide to become a DD Audio Dealer?
Ben: After having experimented with the "normal" lines we were ready to see what else was out there. We came upon DD Audio and found it really suited all of our needs because of the quality and completeness of the product lines. We love their mids and highs, wires, amps and of course the subwoofers. Best part of DD for us is how they have products for everyone's budget. Whether it's our first time car buyer looking to add a simple bass upgrade or some of our more advanced customers that want the best and loudest equipment around for their show cars.