Install Highlight: 1969 Camaro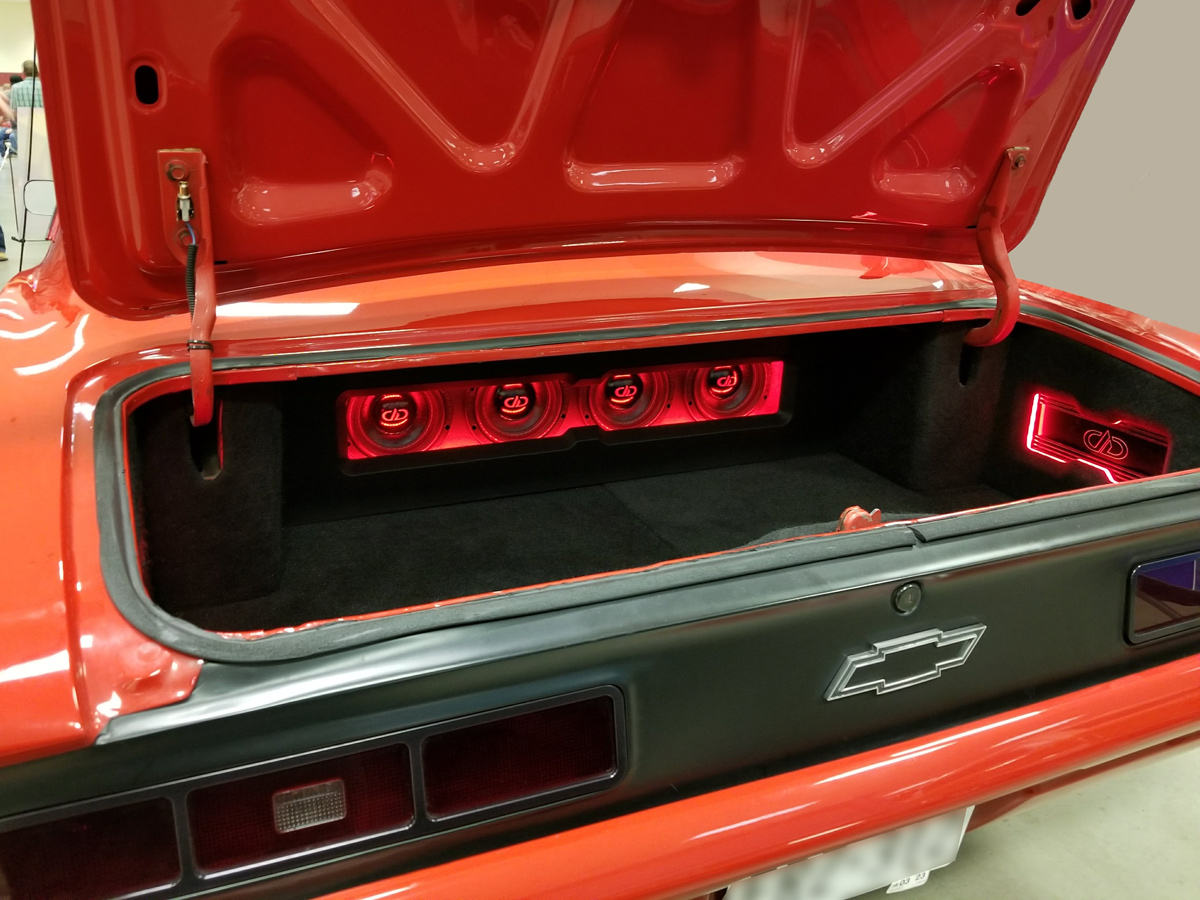 Install Highlight: 1969 Camaro
March 13, 2018
DD AUDIO INSTALL HIGHLIGHT | WRITTEN BY LEWIS JACKSON | March 2018
Most of the people who are truly into car audio cut their teeth on a basic love for the basis of our hobby, the cars themselves. Just as we've all sat around with friends, waxing poetic about dream systems, many of us have also dreamed large about what our dream car would be. Few of us ever get to realize one of these flights of fantasy, let alone both simultaneously.
This brings us to 806 Autoworks in Amarillo, TX. Bryan Turvaville, owner, and his group of technicians were kind enough to share the results of what happens when dream car and dream system collide. Personally, the roar of 600 screaming ponies would be all the stereo I need, and the Hot Rod Power Tour agrees, as this street animal is slated to participate in the event this year. To his credit, Bryan isn't one to stop at good enough, opting to fully upgrade the sound instead.
When this Camaro was brought into the shop, it was full of audio equipment that the team at 806 found to be… Just Lacking. It had Just Lacking components in the front, some equally Just Lacking 6x9s in the rear deck, and a pair of Just Lacking 10's all on a 5 channel amp. Feeling that the current audio setup did no justice to the vehicle, Bryan's team tore back into it, opting to utilize split amplifiers. The first was an M1d amplifier to power a quartet of REDLINE 506 subwoofers. To make sure the amp had all the current available that it would need, an upgraded 250 amp Mechman alternator was installed, and all of the support wire was upgraded to Z-Wire 0 AWG. A supplemental battery was added to further aid the electrical system on the car, which remember, it was originally built 49 years ago! After rebuilding the front kick panels to house a set of the C Series components, the rear deck was customized with pressed grilles to house a pair of D Series coax drivers. All of the full range duties were relegated to a C4.100 amplifier nestled in the trunk opposite the M1d. A full complement of beauty panels and LED lighting later, and you have the striking beauty seen here.