Install Highlight: 2001 Dodge Dakota – Trust in the System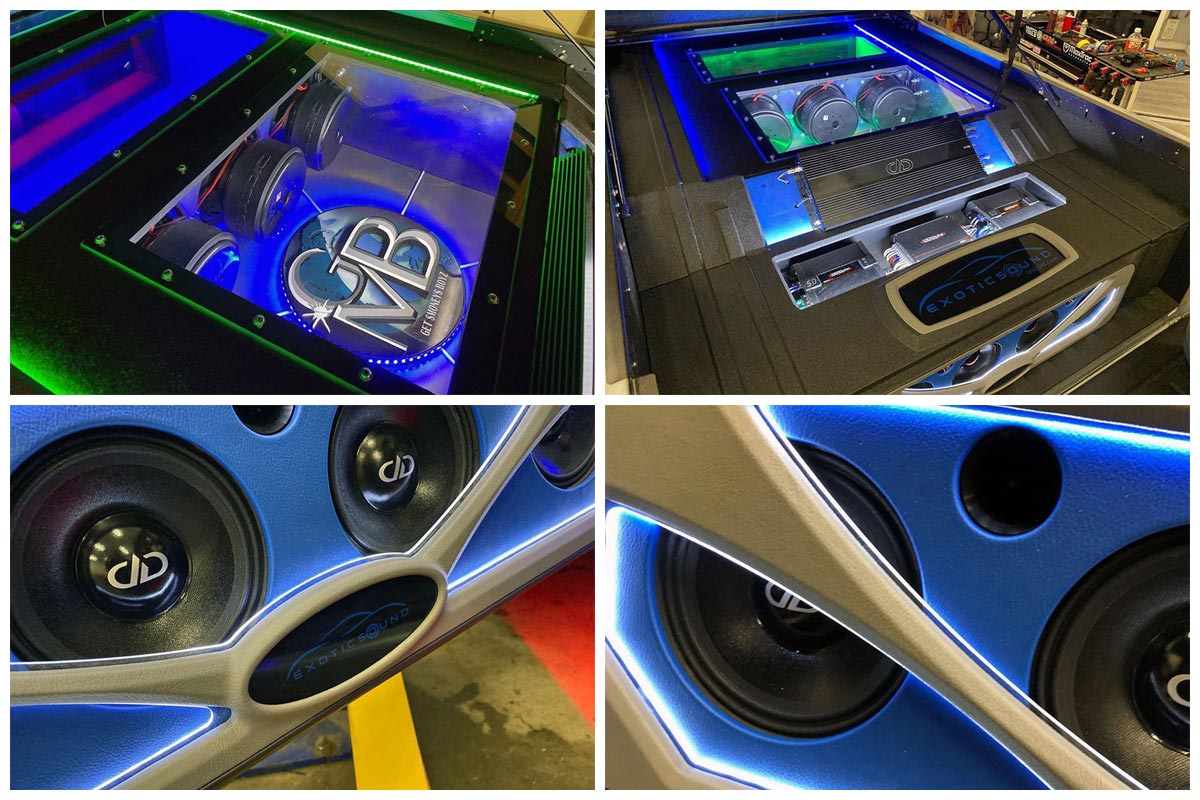 Install Highlight: 2001 Dodge Dakota – Trust in the System
January 14, 2020
There are few greater compliments for craftsmen than trust. Blind, unfaltering, unadulterated trust. This is an honor bestowed upon only the most worthy, and typically on the shoulders of an unblemished record of quality work, job after job, client after client. It is because of the stunning artistry, deft, talented hands, and can do spirit of the craftsmen at Exotic Sound and Tint in Salisbury, MD that this kind of trust is bestowed upon them, time and time again.
When this month's build, a 2001 Dodge Dakota, was dropped off the client demanded a loud, clean system that also looked the part. Kerry Thomas, Ray Feliciano, Aaron Trice, Ric Thornton, and Lee Edwards sprung into action, stuffing a veritable mountain of DD Audio sweetness into the truck everywhere you can see (and some places you can't). Special thanks to Lee for his amazing 3D artwork in the enclosure, it really dressed up an already stunning build.
The truck sports DD Audio to its core, including a generous and knowledgeable dose of our newest deadener, the EA-3.1, on through the DD Z-Wire system to the amps, including a monster M4b powering a trio of DD Audio 9510 Subwoofers, which Car Audio Magazine called "one of the top ten most bad-ass woofers ever built". There are three Stinger batteries in the build just to support that beefy sub amp! Not to be labeled a one trick pony, the guys at Exotic Sound knew that a strong front stage was going to be necessary to balance out the bass being belted out of that slick 6th order blow-through. Problem solved, they threw more than a dozen VO-M6.5 mid drivers (16 to be exact) and as if that was not enough, they threw in a VO-B3 tweeter per pair of 6.5s.
Equipment aside, this install is absolutely spectacular, with fab skills on display at every turn. From expert vinyl work to exquisite woodwork, professional wire management, and wise equipment choices, the crew at Exotic Sound and Tint showed again why they are in every way worthy of the boundless faith their tifosi have in them. Kerry said it best, "Why ride stock, when you can ride Exotic?" Couldn't have said it better myself.
DD Audio Equipment List:
3x 9510 – 10″ 9500 Series Subwoofers
16x VO-M6.5 – 6.5" Voice Optimized Mid-Range Speakers
8x VO-B3 – Bullet Tweeters
1x M4b – M Series Monoblock Amplifier
EA3.1 – Sound Deadener