Install Highlight: Sei's Malaysian Matrix – Winning Under Construction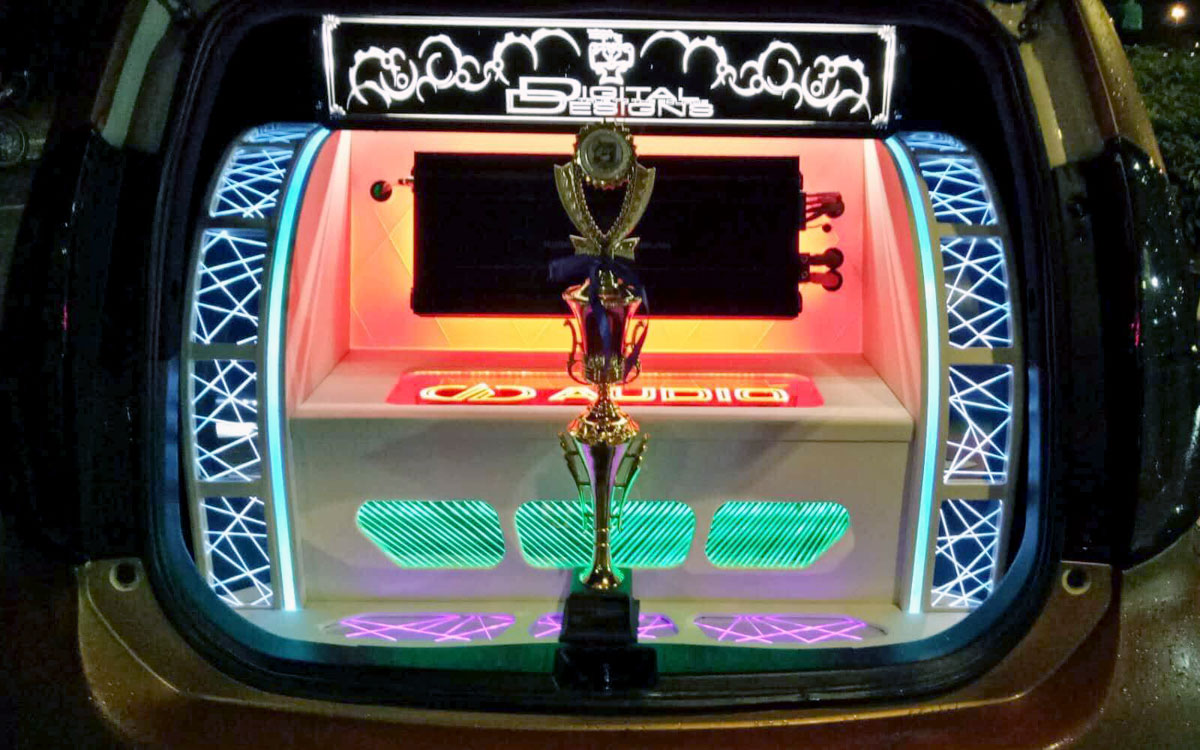 Install Highlight: Sei's Malaysian Matrix – Winning Under Construction
December 12, 2018
Car audio enthusiasts are a particularly hardy group of individuals. We like to problem solve, and we love to prove others wrong (see: the internet.). We know what we want, and we overcome what we must to get it. This Month's Install Highlight is a testament to that attitude, albeit still in the making.
Sei Zaiibao provides a shining example of this can do attitude, and it comes through in spades with the build he has painstakingly put together. He originally had the build fully stocked with gear from another manufacturer, but after just seeing what others had done with their DD Audio gear from Youtube videos he decided it was the equipment for him!
Hailing from Malaysia, Sei has been dealing with the difficulty of sourcing equipment. Difficult as it is, however, he has managed to bring in a quartet of B2 super tweeters, and first tried his hand with REDLINE 615s to provide the bump from his walled vehicle. With some patience and some ingenuity he was able to upgrade to the REDLINE 715s, and has his eyes set on reaching his goal of hitting 160 dB one day. While he hasn't made it there yet, Sei does plan on replacing the remaining mids with our VO offerings, and upgrading to a few M class monoblocks to link on his four 715s to see what they can really do!
This build is splashed with DD Audio almost everywhere you look, and I, for one, am looking forward to seeing the finished results of the tenacious determination and focused patience he has exhibited so far with this spectacular build. Keep up the great work Sei, and the folks at XIVER 68 Car Resources.
Equipment Featured in the Vehicle:
2 – DD VO-B2
4 – DD REDLINE-715
Additional Products to Be Installed:
VO Series Speakers
M Series Monoblock Amps