M Series: New M2000, M4000, and M8000 Monoblock Amplifiers
June 22, 2021
Please welcome the next generation of M Series amplifiers, available in 2000, 4000 and 8000 watt configurations. These amplifiers take advantage of the latest in semiconductor technology and combine that with state of the art amplifier design. This combination brings you a line of workhorse monoblock amplifiers that will push your substage to the next level.
The new circuit designs offer power to footprint ratios that were previously impossible for current driven-half bridge amplifiers. Even though the chassis are more compact, these new amplifiers haven't lost any of the output power or stability that the M Series is known for. With robust heatsinks, multiple power and ground inputs, heavy duty PCBs, and top shelf internal components these amplifiers are ready to handle even the most demanding listening sessions.
In the case that one M Series amplifier isn't able to quench the desire for power, these models are equipped with a ZVL Input, making it easier than ever to link or strap multiple M amps together.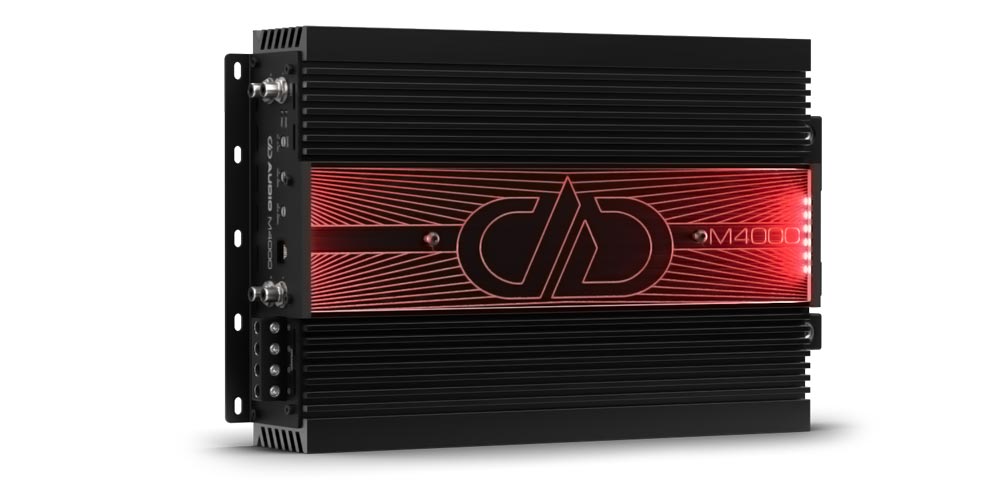 When it comes to appearance these amps look great right out of the box, but adding an optional M Series Vanity Plate will turn an install into a show stopper.
This combination of revolutionary technology and sophisticated design establishes the new M Series Amplifiers as true originals in mobile audio.
Visit the M2000, M4000 and M8000 pages for more details.
Link, Strap, Tune – The ZVL Mutli-Amplifier Synching Module Brings Precision to Power.