When it's not regularly being pushed to do more, a muscle will stop growing stronger. It might not be any weaker, but it may seem less impressive as time goes on and expectations are raised. At DD AUDIO® we're always pushing the limits of our subwoofers – pushing for better power and performance – building and rebuilding that deep tissue at the core of what will eventually be your system's most recognizable feature. The current 600 Series subwoofers are plenty beefy and produce seriously booming lows, sure to satisfy any daily driver. That said, DD is always looking to give our BASS aDDicts a little more bang for their buck by adding more muscle to their sound.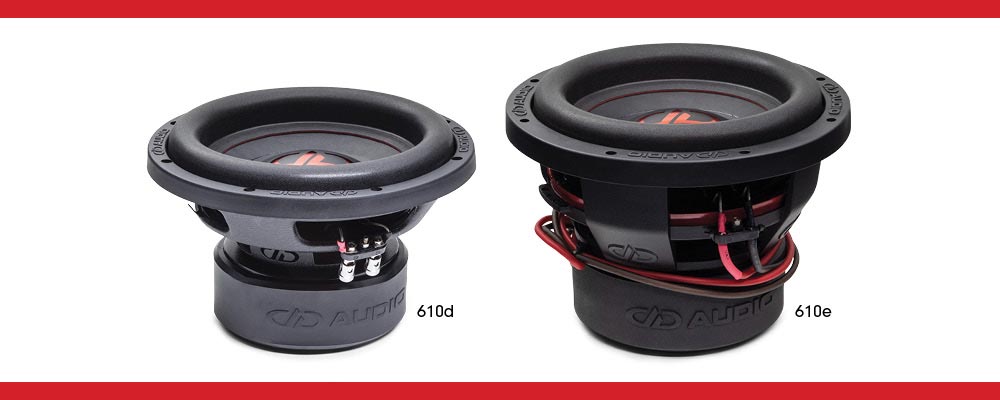 DD Audio is proud to announce the all new 600 Series "e" revision. These subwoofers are not for the faint of BASS! From the top down, the 600e Power Tuned subs are built for extreme sonic performance. For this revision we went bigger and better. In order to improve power handling and excursion capabilities we increased the motor size, voice coil length, surround height, spider diameter, and added a cast aluminum basket.
For maximum transfer of energy to the air they use non pressed pulp cones that are rigid and lightweight. Power Tuned suspensions with staple DD AUDIO EROM (Extended Range Of Motion) surrounds and a progressive dual spider system keep the moving parts linear and distortion free during high excursion play. Custom tooled cast aluminum baskets provide a solid support system for the heavy duty 170 oz double stack magnet motor. The motor also features backplate venting to allow for increased voice coil cooling.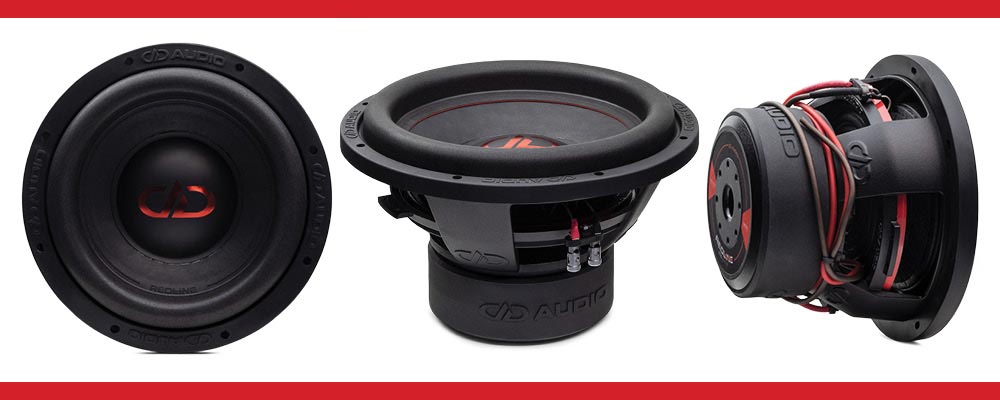 Available in 10, 12 and 15 inch sizes with dual 2 and dual 4 Ohm voice coil options the 600e subwoofers cover a wide range of installation needs. With a power handling of 500-800 watts RMS and 2400 watts peak they can be driven hard, while the 2.5" long throw voice coils, plus frame and motor venting allow them to handle the heat.