October Dealer Spotlight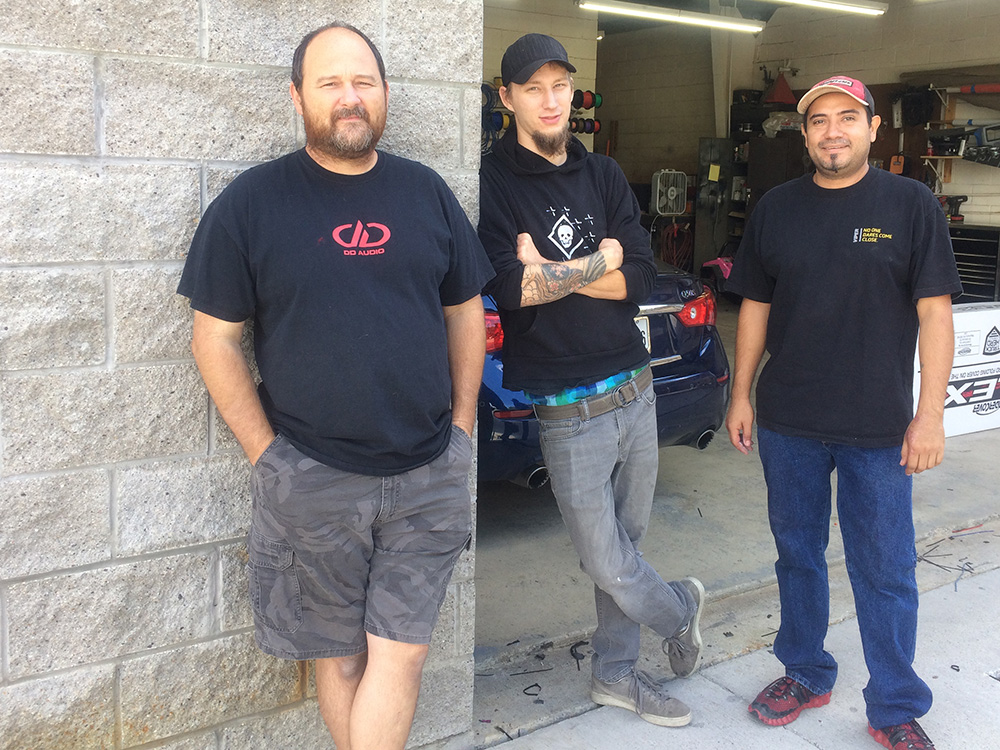 October Dealer Spotlight
October 10, 2016
Shop Name: Audio Depot
Shop Location: Arlington, TX
Owner's Name: John Schellsmidt
DD: How long have you been in business?
John: 17 years in the same area.
DD: How did you get started in car audio?
John: I Graduated from Baylor and came back home to Dallas and became a salesperson at a prominent, high volume Dallas car audio store.
DD: What made you decide to do car audio for a living?
John: Profitability. The short time frame that products can be sold and installed is important to being a profitable business.
DD: Does your shop specialize in anything specific?
John: Full audio integration.
DD: How long have you been a DD Audio dealer?
John: 10 years.
DD: Where did you first hear about DD Audio, and why did you decide to become a DD Audio dealer?:
John: I first hear of DD Audio at SEMA. DD understood the importance of enclosure design, and also, being manufactured in the U.S. resonated with our desire to sell American made products.
John is also host the KVGI radio show "Sound Advice".  You can listen to a recording of his interview with DD Audio's National Product Trainer, Aaron Trimble.
[soundcloud url="https://api.soundcloud.com/tracks/282612303″ params="auto_play=false&hide_related=false&show_comments=true&show_user=true&show_reposts=false&visual=true" width="100%" height="450″ iframe="true" /]
Caption: From Left: John Schellsmidt, Aaron Trimble.
Cover photo caption from left to right:  Shawn Woodruff, Taylor Pearson, Ruless Ortega.
See some of Audio Depot's work below: