October Install Highlight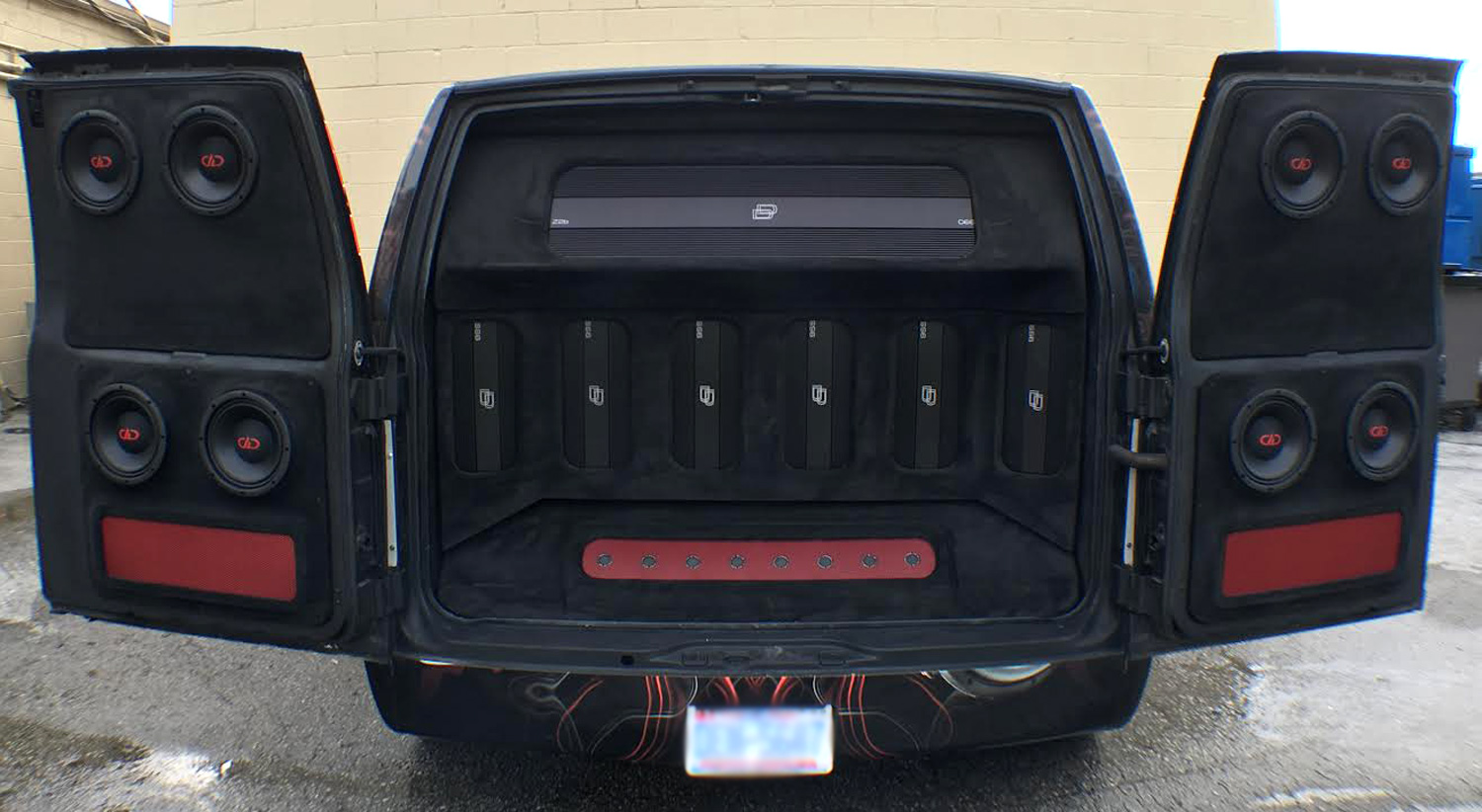 October Install Highlight
October 5, 2016
Defiance of convention has been a sort of unofficial mantra at DD Audio for some time now. We pride ourselves on the ability to do things differently than the masses and excel as a result. Periodically, we are reminded that this attitude trickles down through our distribution network to our dealers as well!
Having built a killer demo machine stuffed to the gills with enough DD equipment to make even a seasoned pro tap out, Albert Gray and the talented staff at Street Sounds in North Carolina are a great example of this mindset.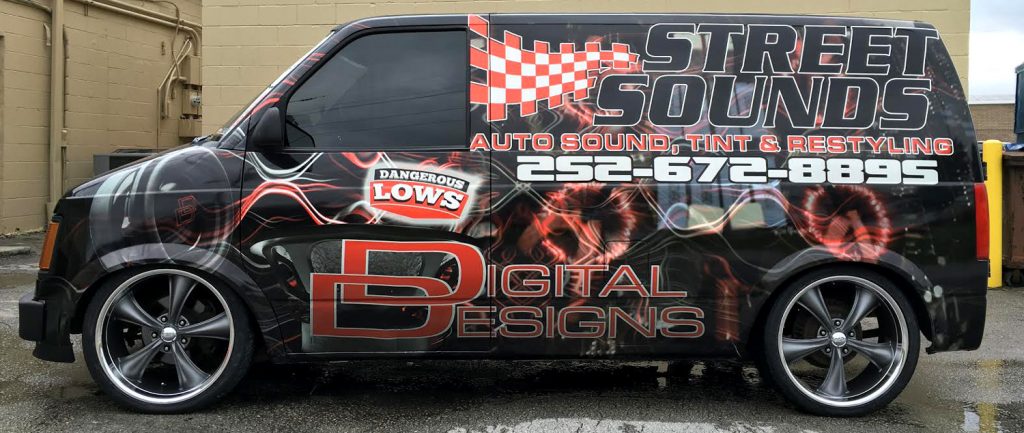 The focal piece of this rolling concert is the band-pass enclosure sporting a dozen of the baddest 8" woofers available today, the Power Tuned DD 2508 with ESP Technology. Going by the videos Albert has posted of the van in action, this Astro is an absolute animal! The only way to keep up with this much lung-busting bass is to employ a bevy of mid and high range drivers. The guys at Street Sounds certainly did not disappoint. Check out this incredible equipment list!
DD Equipment:
1 – Z2b
6 – SS6
8 – VO-CCX8
2 – B3
4 – B2
2 – VO-M6x9
10 – VO-M6.5
6 – VO-M8
12 – Power Tuned 2508 with ESP Technology
Non DD Equipment:
Pioneer AVH4200nex
2 – DC power 370xp alternators
4 banks of Maxwell ultra capacitors
7- Stinger spp2150 batteries
Like we said, not everyone would run a behemoth amp like a Z2b on 8" woofers, but it is that very defiance of convention that let's our fans think outside of the box. We asked Albert what it was about DD that attracted him to pursue being a dealer for our product, and he said, "I have been in car audio for 18 years and I've seen a lot in that timespan. DD has been a staple in our shop as top notch product that allows us to give the customer what they need without the use of flashy/gimmicky add ons." We couldn't agree more with his sentiment. We continued and asked Albert how he made the decision to go with our product in his rolling bill board, and he said, "When it was time to do an actual demo van I didn't hesitate to go all DD Audio. I wanted to show off a line that I could demo with confidence knowing it's going to perform." 'Nough said.