From the Beastly competition grade subwoofers to the True to the SourceTM speaker systems, DD Audio has built a reputation for its powerful, high fidelity audio equipment. This month DD Audio is using the Product Spotlight to look at the DXB-1.1, DXB-04, and DXBT-05. These earbuds, headphones and ANC wireless headphones are at the heart of DD's Lifestyle line and each demonstrates the diversity of mobile audio products. They go where you go. On Cyber Monday you can get yours for 15% Off! So let's dig into the similarities, the differences, and the incredible features that come at affordable prices.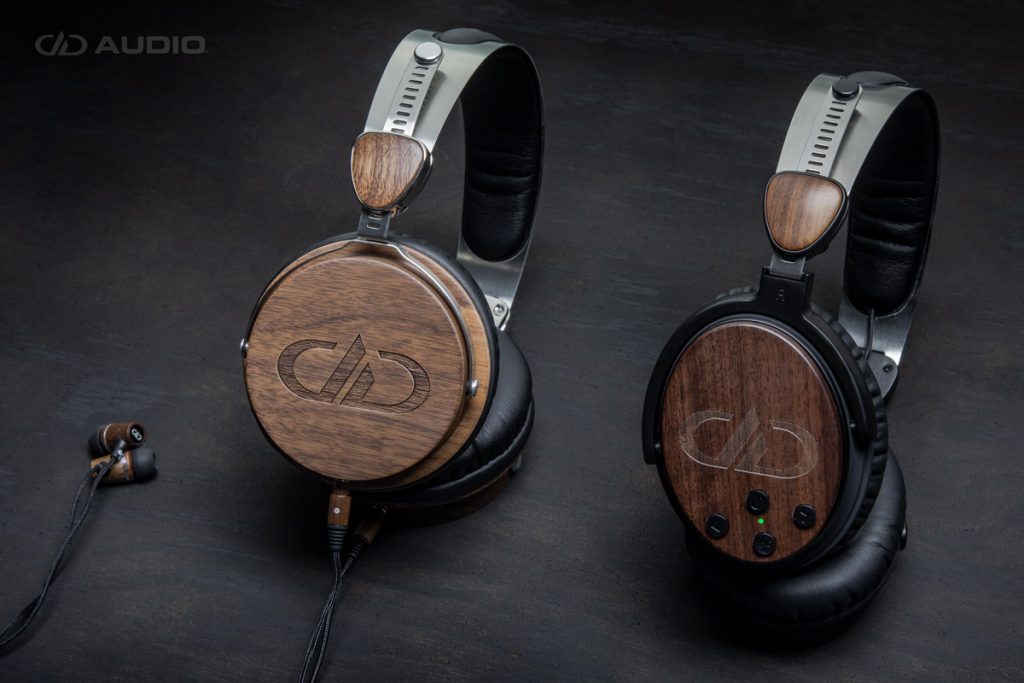 Let's start with a few commonalities. At first glance, it's easy to see that the DXB-1.1, DXB-04, and DXBT-05 are all related. In the vast sea of cheap mass produced plastic that is the current earbud and headphone market, the DXB's, with their polished black walnut housings, stand out. This isn't just an aesthetic choice. The natural hardwood, sourced through sustainable forest management, offers unique resonance properties which enhance the low-frequency timbre while smoothing the upper frequency vibrations. Each set has perfectly subtle characteristics as unique and individual as the grain line patterns in the wood. Sparing no expense for sonic ecstasy, the DXB's incorporate high energy neodymium magnets, ensuring they effortlessly deliver clarity that's bursting with power.
Each model offers a premium integrated microphone with onboard call and volume controls. The wired models, DXB-1.1 and DXB-04, use a cable covered in a tangle resistant cloth which increases long-term durability. The DXB-04's wire is a two-way detachable 3.5mm cable, and while the DXBT-05 uses Bluetooth v4.0 connectivity, it does include a standard detachable 3.5mm cable for those times when a wired connection is required.
All headphones and earbuds include an embroidered, padded, carry bag with drawstrings.

DXB-1.1 Earbuds
DD Audio is synonymous with BIG BASS, and that is exactly what's missing in most earbuds on the market today. The DXB-1.1's have been specially designed to deliver in this area without sacrificing the clean, crisp mids and highs. These little buds are acoustically superior thanks to the deep black walnut housings and they're hard hitting thanks to that precision 8mm Neodymium dynamic driver. The DXB-1.1's come with 3 sizes of both silicon and memory foam ear tips, ensuring a comfortable fit.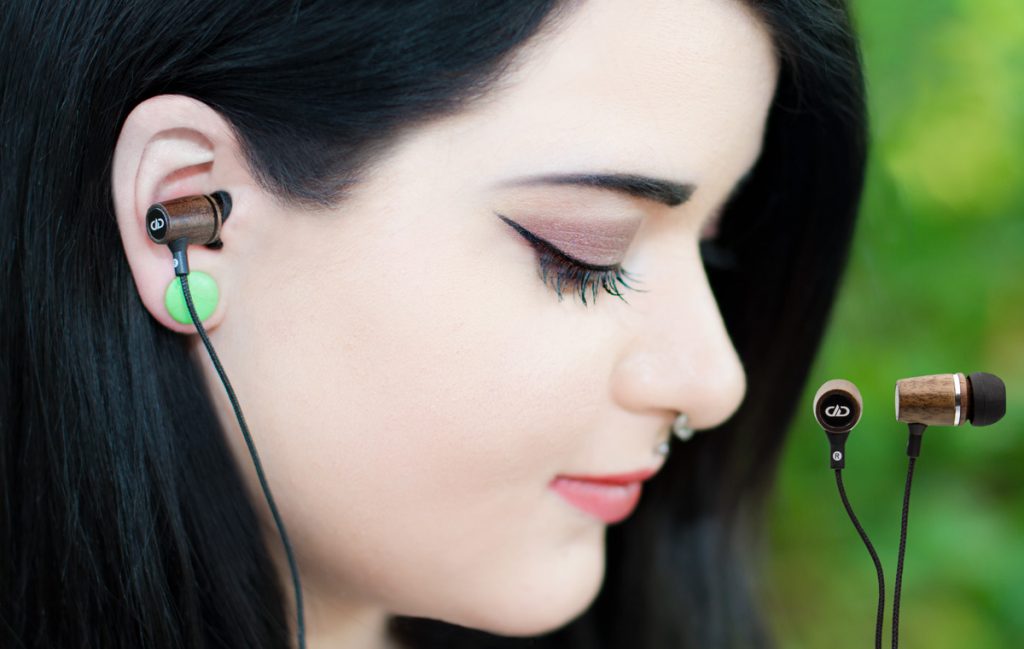 DXB-04 Headphones
If you're looking for a headset that will transform your state of mind, this is it. The DXB-04 Over The Ear Wood Headphones offer best in class clarity combined with matchless power in a stunning design. The extensively tuned 50mm drivers with high energy Neodymium magnets deliver an indomitable soundstage. The adjustable brushed chrome stainless steel headband features an underside padded in the same soft and generous foam that you'll find on the cans. For full comfort and versatility the cans are set on a 360 swivel.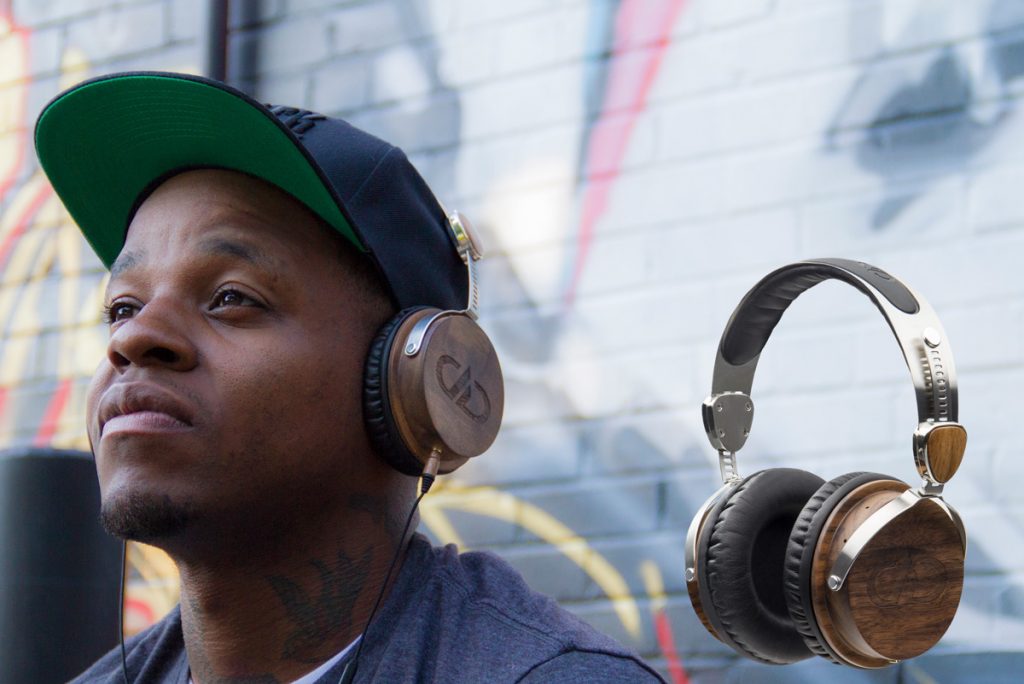 DXBT-05 Wireless Active Noise Cancelling Headphones
The DXBT-05's are remarkably similar to the DXB-04 with the main differences being right there in the name. Let's start with the Wireless aspect. The DXBT-05's take away the hassle of wires. It's that simple. They're the perfect option for working out at the gym or navigating the crowds and hazards of public transit. They quickly and effortlessly connect with every device that's compatible with the mobile wireless standard Bluetooth 4.0. The Active Noise Canceling (ANC) further enhances the listening experience by reducing unwanted external noise by up to 20dB and the activation itself is loaded separately from the BT connection to reduce power drain. When fully charged the battery will last up to 12 hours and the range is up to 10 meters.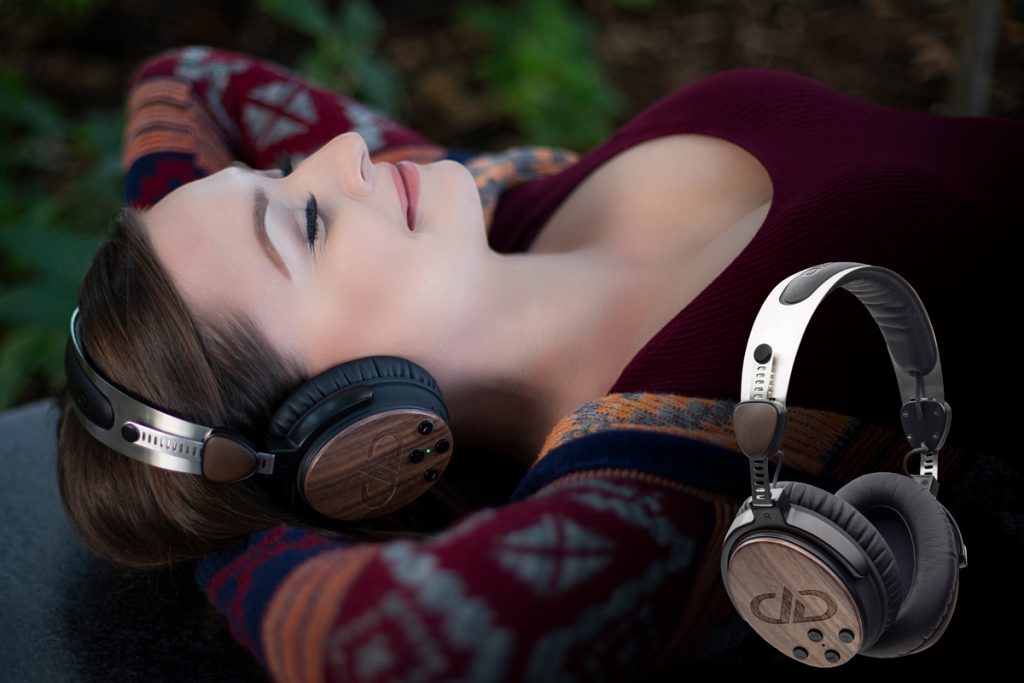 | Models | Mic | Housing | Driver | Wireless | ANC | Price |
| --- | --- | --- | --- | --- | --- | --- |
| DXB-1.1 | Yes | Black Walnut | 8mm | No | No | $99 |
| DXB-04 | Yes | Black Walnut | 50mm | No | No | $199 |
| DXBT-05 | Yes | Black Walnut | 40mm | Yes | Yes | $299 |
The DXB-1.1 Wood Earbuds, DXB-04 Over The Ear Wood Headphones and DXBT-05 Wireless Active Noise Cancelling Headphones make perfect holiday gifts and on Cyber Monday they're 15% Off!
Check out our Audio Gift Guide video on the most recent Tech Talk for more on these and other great holiday gifts.