DD Audio Releases The Next Generation Z Series Subwoofers
July 26, 2017
DD Audio NEWS | 27 July 2017
Just over ten years ago DD Audio redefined the meaning of low frequency reinforcement with a one of a kind innovation. The one, the only, the original… the Z.
Over the years the Z Series motor system has undergone many transformations and improvements, but none quite as drastic and awe inspiring as the latest. Available in an all new performance and style package, the staple Z3 looks and performs better than ever before, but that's not all folks!
Not only is there a new Z in town, he's bringing a couple of amigos this time around. The new Z3 will be accompanied by its baby brother, the sleek and compact Z2.5 or more affectionately dubbed the Mini Z, along with its long lost brutal tank of a big brother, the Z4 (more info soon)!
The new Z Series features several design improvements. We were able to overcome structural saturation levels and increase peak and total flux levels by allowing more energy to flow through our magnetic lens architecture via more efficient flux paths, closer alignment of the lenses and converging flux lines.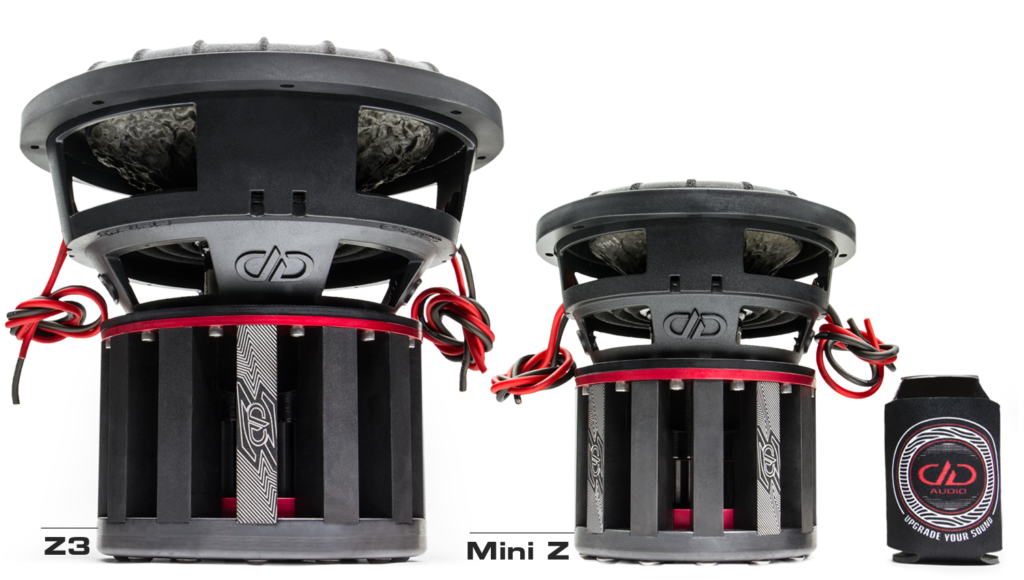 We also revised the Free Flow Cooling System, incorporating longitudinal pole vents to increase cooling airflow to the coil former. This, combined with increased thermal mass and heat absorbing coatings in target areas, aids in long term heat dissipation.
Geometric changes increase maximum excursion capability and possible coil configurations for a wider range of applications.
Then, as if it wasn't already the most badass driver ever made, we've completely overhauled the cosmetics. We used a black oxide coating on the main structural elements and red anodizing buffed to a stage 3 luster with PABA free ointment containing synthetic butterfly wing dust for the accents! Not to stop there, we adorned the motors with custom CNC engraved designs, and finished it off by engraving each motor with its production number, literally making each sub a one of a kind!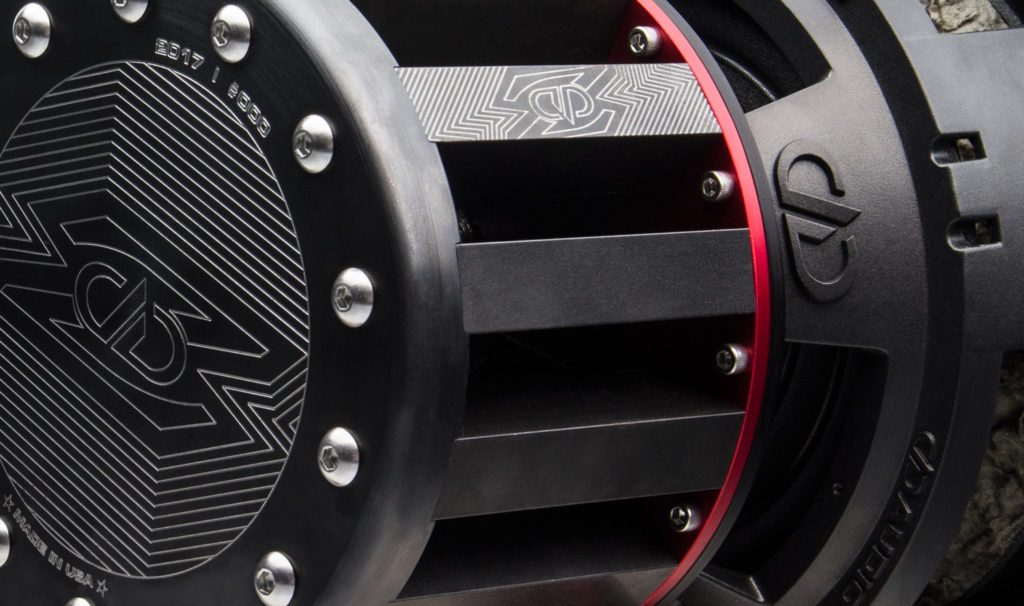 All Z's are still machined and hand built with pride here in Oklahoma City, Oklahoma, using American parts.
The new Z Series subwoofers are more powerful, more efficient, and more epic than ever before, truly turning the state of the art into an art form.
See photos and specs of the Z3 here.
See photos and specs of the mini Z here.
Don't Settle for Average. Upgrade Your Sound™