APRIL FOOLS! A look back on DD Audio's best practical jokes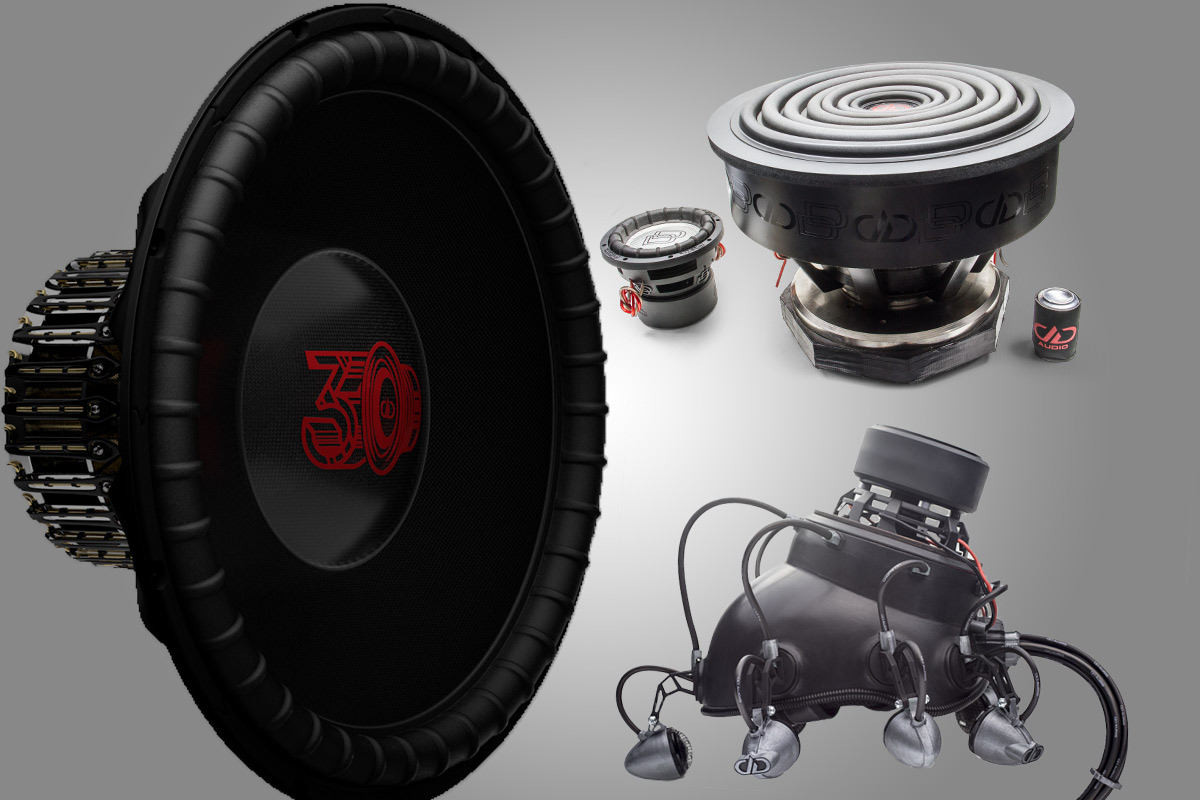 APRIL FOOLS! A look back on DD Audio's best practical jokes
April 12, 2018
PRESS RELEASE
Oklahoma City, OK, April 12 , 2018 — If you're new to DD Audio, you may not have noticed that they can be a bit mischievous on and around the first of April. This year was no exception. In fact they stirred up audio publications, tech forums and even made WaPo's list of pranks to watch out for online. This led to thousands of hits on their website and as with every year, they received several technical questions and product availability requests.
For those who missed it this year, DD Audio introduced the DXB-6.5.8.1 TRUE Surround Headphones; and for those who wanted one, sorry, but this was their yearly April Fools prank. They currently have no plans to put this beautiful monstrosity into production. That said, recent history has shown they're capable of the classic bait and switch.
April Fools 2017 brought the announcement of their next-gen miniZ (ESP8) Design. DD Audio let everyone marinate in the "joke" for a full month before pulling the rug out from hardcore DD Z fans by simply adding it to their line of available products. Reddit user ThirstyChello said it best: "The madmen! they actually did it!".
2016's practical joke had them playing god with Accelerated Force Mechanism technology when DD Audio introduced the "World's First Ever Intelligent Subwoofer", the SPG Z6-30. This sub / amp combo featured 26 radically distributed intelligent electromagnets and operated at 30,000 watts RMS. They would have loved to release such state of the art – work of art – to the public. Sadly, according to legend, the AI program used to control the magnets uploaded itself to the cloud and self-destructed its former housing along with all the R&D project notes.
Before there was the mini… Before there was intelligent… There was EXTREME! In April of 2015 DD Audio rolled out a sub so big and powerful that three years later customers still ask when it will be back in stock. With a 16.25" mounting depth and a low end operation at 110v, the SW6.5 Extreme may not have been practical for mobile audio rigs, but it was perfectly practical for an April Fools joke. Reddit user nocarier said he was fooled all the way up until the displacement spec of "3.8 Pony Kegs" while Reddit user bzzeigler simply noted that "Digital Design has always been at the forefront of innovation!"
Of course, their fan favorite on this list dates back to 2010, when DD Audio showed off their DDZ-Solanum Tuberosum 3000. Powered by the DD Z Subwoofer's electromagnetic interpolating macro cylinders and assisted by Astroglide lubrication, this high velocity solanum tuberosum cannon (potato gun) offered the hand built quality craftsmanship customers come to expect from DD Audio along with DARPA level engineering. This would have been an entry into countless new markets simultaneously as it was perfect for outdoor family fun, home defense, education and various military applications.
If you like surprises, visit the DDownlow weekly. DD Audio is consistently upgrading and inventing real audio products available for purchase at authorized dealers. Around the first of April next year, you will be so used to the fantastic, you may just believe their latest gag is the real deal… and who knows… it could very well be.
With April Fools in the past, it's time to look onward to the summer. Check our our Adventure page for ideas for your summer rides or contact DD Audio at https://ddaudio.com/contact/ or by phone at 405-239-2800.